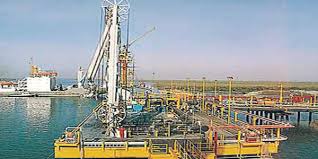 Advisor to Prime Minister on Energy Zahid Muzaffar said that the gas demand in the country was 8 billion cubic feet (BCF), while the supply was only 4 BCF and the government was planning to set up 2 to 3 new LNG terminals within a year to overcome the gas crisis. He said that after coming into power, the current government accorded top priority to the energy issue and started many new projects. He said soon the country would be out of the energy crisis. He was addressing a Roundtable Energy Conference as Chief Guest organised by Islamabad Chamber of Commerce and Industry. Former President ICCI and Patron-in-Chief of ICCI Energy Committee Zahid Maqbool was the chief organiser of the conference. Diplomats of many countries, MNCs of oil and gas sector, and many other experts attended the conference. The purpose of the conference was to discuss new ideas for overcoming the energy shortage issue of the country.
Zahid Muzaffar said that AJK, KP and many other areas of Pakistan possessed a huge potential for hydropower and stressed that private sector should come forward to set up small and medium hydropower plants and the government would encourage them. He said private sector should also invest in solar power plants and sell the surplus energy to national grid on good returns. He said that under Roshan Pakistan scheme, 20,000 houses would be provided with solar electricity within a year while this initiative would be further extended. He appreciated the ICCI initiative for organising a Roundtable Energy Conference and added that such conferences generated many good ideas for overcoming country's energy problems.
President Islamabad Chamber of Commerce and Industry Khalid Iqbal Malik said that energy crisis has badly affected business and industrial activities in the country and the best way of overcoming this problem was to open the energy sector for private sector. He said the government should allow the private sector to set up power plants on a regional basis to exploit the cheap indigenous energy sources. He hoped that the government would give due considerations to the proposals and recommendations presented in the Energy Conference.
Chairman Independent Power Producers Advisory Council Abdullah Yousaf said that Pakistan has the potential to generate 60,000 MW hydropower and 50,000MW wind energy, but these cheap sources have not been exploited as yet. He said energy crisis has caused US$10 billion annual loss to Pakistan's economy and stressed that the government should lessen the heavy reliance on oil and gas, and focus on hydro, wind and renewable energy sources to make Pakistan's economy competitive.
Executive Director of OGDCL Dr Saeed Khan Jadoon said that oil and gas exploration success rate was highest in Pakistan, but so far only 40pc area of Pakistan was explored, while 60pc still remained unexplored for oil and gas. He said Pakistan has a huge potential in shale gas and shale oil and stressed that more joint ventures should be set up to explore these unexplored energy sources
Former President ICCI Mohsin Khalid said that Pakistan's gas sector offered tremendous scope for investment to the private sector with a high rate of return and stressed that the government should provide a level playing field to the private sector for investing in the gas sector.