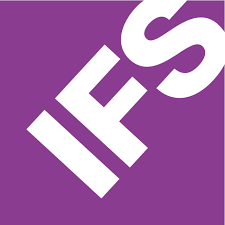 Industrial and Financial Systems (IFS) in partnership with a local company is aiming to launch operations in Pakistan for selling its products in the growing local market.
IFS is a globally renowned company involved in the business of developing and delivering software for enterprise resource planning (ERP), enterprise asset management (EAM) and enterprise service management (ESM). As per the stock filing, IFS has reached a partnership agreement with Millat Tractors Limited to sell and implement its products in Pakistan.
The agreement has for starters been executed with Millat and is transferable to one of its subsidiaries in future, said a statement by the tractor manufacturer. The organisation had implemented products of IFS in its operations back in 2014 and helped in improving the performance of its finance department.
The new local partner, Millat Tractors Limited, is a listed company at Pakistan Stock Exchange having four subsidiaries including Bolan Castings Ltd, Millat Equipments Ltd, Millat Industrial Products Ltd and TIPEG Intertrade DCC which is based in Dubai.  The data from its nine months performance of the financial year 2016-17 reveals the tractor manufacturer managed to achieve a sales volume of 13,482 tractors compared to 19,967 tractors in the corresponding period of last financial year witnessing a decline of 33%. The drop in sales was mainly due to a decline in  demand for tractors in the local market.
More than 1 million users worldwide benefit from IFS's network of local offices and through a growing ecosystem of partners. The Swedish company is operating with offices in Sweden and Sri Lanka with consultancy business operating in six regions including Europe North, Europe West, Europe Central, Europe East, Americas and Africa & Asia and Pacific.  IFS has already implemented various solutions for clients based in Pakistan.
IFS Applications business software provides increased ERP functionality, including CRM, SCM, PLM, EOI, enterprise asset management, and MRO capabilities.