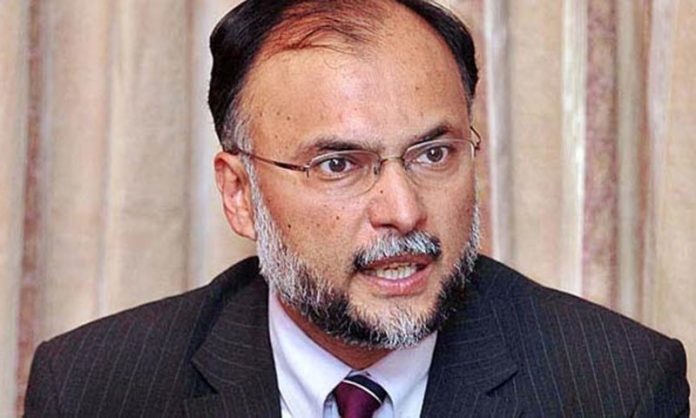 Minister for Planning and Development Ahsan Iqbal, on Monday, informed that various ministries and agencies have placed the next year's demand for development budget at Rs1.8 trillion with the Planning Commission. The commission, however, was proposing to set an allocation of Rs 1 trillion for the public sector development programme (PSDP) of 2017-18.
Addressing a news conference, the minister stated that various energy projects that had been initiated during the ruling government's tenure are progressing steadily and are expected to add 10,000 megawatts to the national grid between May 2017 and 2018. This accounts for the single largest addition to the power sector in the history of the country, he added.
During the ruling government's tenure, electricity load shedding has been reduced drastically and it is being ensured that the electricity is available for 18 hours a day in addition to maintaining uninterrupted power supply to the industries. This is likely to generate greater output and the country will soon be out of the trade deficit leading to economic growth and job creation in the country, he added.
Iqbal stated that PML-N government tried to streamline the development process in the country by setting the Vision 2025 at a time when the security situation in the country was volatile, the agricultural sector was declining, the industry was also showing signs of stagnation and the country was experiencing capital flight.
With the government's efforts, not only is the international community recognising Pakistan's journey to economic revival but the country is fast becoming a centre of development and economic growth.
Iqbal further stated that Dr Samar Mubarakmand, a renowned nuclear scientist had claimed that the Thar coal-based power projects had been approved Rs25 per unit tariff which was not true since the tariffs approved by the regulator for the Thar project ranged between Rs8-9 per unit.The scientist asked the Planning Commission for allocation of additional funds saying a 10MW plant on underground coal gasification was successfully operating and required to be enhanced to 100MW capacity, he added. Dar Samar was asked to submit a business proposal so that the government could make arrangments for acquiring private sector investment for the project. However, the business proposal has been pending for the last 10 months.