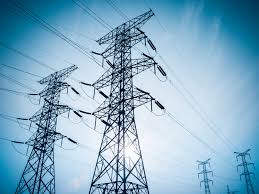 Islamabad: In order to obtain a $300m loan facility from the Asian Development Bank (ADB), the government has succumbed to the demands of the Manila based lending agency and accepted to introduce new surcharges on electricity customers including a new circular debt reduction surcharge as well.
This development comes amidst the disclosure of Finance Minister Ishaq Dar's letter addressed to the ADB President on the 9th of May in which he has assured that the government would enact additional surcharges on electricity customers, in case if the government fails to privatize power distribution companies.
For the surcharges to be imposed on electricity customers, the government requires to make changes to the Nepra Act 1997. Under the Nepra Act 1997, the federal government can't impose surcharges on electricity consumers, but in order to avail the $300m loan facility from the ADB it had agreed to make amendments in the act.
On Thursday, in a petition filed by PTI secretary general Jahangir Tarin with the Lahore High Court in regards to the federal cabinet's decision to amend the Nepra Act 1997, the Chief Justice Mansoor Ali Shah suspended this decision and declared it null and void.
The surcharges expected to be enacted from 2019 will require the amount of circular debt to be brought down to Rs240b from Rs375b initially. By 2021 with the application of full recovery tariff and surcharges, the circular debt could be brought down to Rs65b, said Dar in the letter written to the ADB President.
Dar has committed to the IMF and the ADB that the government would divest the shares of the Gujranwala, Islamabad and Faisalabad power distribution companies on the stock exchange. He said that in case of delays in the initial public offering or divestment of shares, a funding gap could be created, which would contribute to the rise in cost arrears.
The reasons for the rise in circular debt have been attributed to the delay in privatization of DISCO's and due to uncertainties in legislation. Dar has also given commitments to the ADB that the lower recoveries of bills and higher line losses will be accounted for from the consumers via additional surcharges.