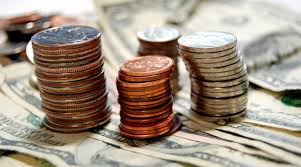 Islamabad: In order to achieve sustained and inclusive growth, the government has targeted the investment to grow at the rate of 17.2 percent of Gross Domestic Product (GDP) during the current fiscal year (2017-18).
The fixed investments during the current year are expected to grow to 15.6 per cent of GDP while the national savings are targeted to grow at 14.6 percent, official source said.
They were of the view that the investment target was achievable provided there was improvement in ease of doing business, affordable energy supply, reduced political uncertainty, prospects of higher profit and enhanced capacity utilization rate.
The investment under China Pakistan Economic Corridor (CPEC) was expected to improve the overall investment climate, they added.
The spill-over effect from public investment under CPEC is expected to catalyze private sector and foster public private partnership.
Moreover, the lagged impact of current investments, including CPEC investments by Government, private local and foreign investors coupled with prudent monetary and fiscal policy is expected to bolster the economy.
It is pertinent to mention here that the economic activity in infrastructure, construction, transport, energy and allied sectors provided favourable environment for growth and encouraged investment in the country during the outgoing fiscal year 2016-17.
The total investment for 2016- 17 was recorded at 15.8 per cent of GDP while the fixed investment to GDP ratio grew marginally from 14.0 per cent in 2015-16 to 14.2 per cent in 2016-17, against the target of 16.1 per cent.
Since 2010-11, investment to GDP ratio has increased by 1.09 percentage points. This improvement has been derived from public and private investment.
Though private investment marked growth of 9.9 per cent in 2016-17 as against the target of 12.2 per cent but it has potential to grow more due to the expected investment in CPEC related activities, they added.
The national Savings remained at 13.1 per cent of GDP as against the target of 16.3 per cent.
Consumption grew by 10.3 per cent in 2016-17 from 6.3 per cent in 2015-16 leading to subpar growth of savings, given the inverse relationship between the two.
On the other hand, national savings have not been increasing with the same pace which may be associated with the expanding middle class.