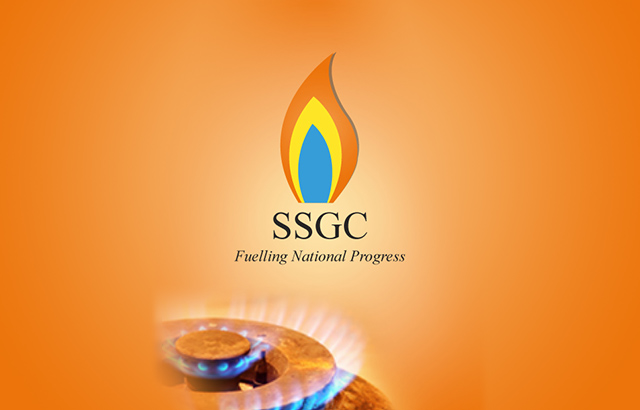 KARACHI
Spurred on by the Gas Theft Control and Recovery Act 2016, passed by the current National Assembly, SSGC has intensified its efforts to control the menace of natural gas theft, one of the major contributory factors behind the rising trend of unaccounted-for-gas or line losses in the gas utility.
This was stated by SSGC's Director General, Security Services and Control Gas Theft Operations (SS and CGTO) Brigadier (R) Mohammad Abuzar during a media briefing held on the subject of 'Gas Theft and Recovery Act 2016'. A large number of print and electronic media representatives attended the briefing.
In his well-rounded presentation, Brigadier (R) Abuzar dilated on various sections of the Gas Act that call for penalising the gas theft and meter tampering offenders that can lead to the imposition of fine up to Rs 10 million and imprisonment up to 4 years.
While stating that conducting operations and prosecuting gas theft offenders require total support from the media, DG (SS & CGTO) SSGC said that the primary aim of this briefing is to seek support from the media and to ensure that gas theft is seen as a crime against the community.
Abuzar, especially discussed the formation of gas utility courts in Sindh and Balochistan, whereby the government, in consultation with Chief Justice of the High Court, can establish as many Gas Utility Courts in a district as it may deem necessary for the purposes of this Act and appoint a judge for each of such courts.
He said that since he joined SSGC in May 2017, he pursued to establish Security Services and Control Gas Theft Operations (SS & CGTO) Department in July this year whose main objective is to ensure the enforcement of the Gas Theft Control and Recovery Act 2016.
He also stated that in order to achieve this objective, the SS & CGTO Department has been structured on more result-oriented lines, whereby experienced civilians and law enforcement officials are taking care of gas theft intelligence, prosecution and operations wings of the Department.
The Department is well assisted in its physical operations to put a stranglehold on gas theft offenders by SSGC Police Station and Sindh Rangers, along with other law enforcement agencies, he further added.
Abuzar informed the media that since August 12, 2017, SS & CGTO Department has undertaken a number of intelligence based operations across Sindh by conducting raids on those commercial and industrial units that were involved in the blatant gas theft.