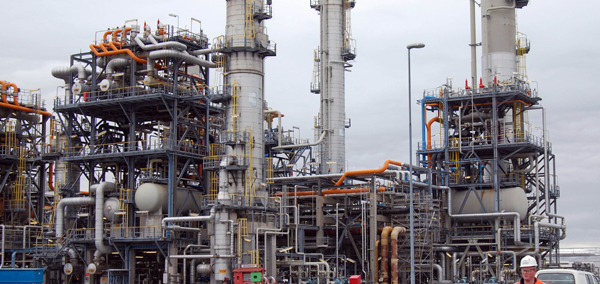 KARACHI: MOL Group and Mari Petroleum Company Ltd (MPCL) Thursday announced a strategic cooperation initiative for evaluating future potential business opportunities in the local, international upstream exploration and production sector.
The MoU for strategic cooperation was signed by Executive MOL Group vice President Upstream Dr Berislav Gaso and MPCL MD/CEO Lt Gen Ishfaq Nadeem Ahmad (retd) here at MOL Group HQ.
Other dignitaries including MOL Pakistan MD/CEO Graham Balchin, MOL Group Regional Advisor Middle East, Africa & Pakistan Ali Murtaza Abbas, MPCL GM Business Development & Commercial Aqib Anwer and MPCL GM Exploration Tufail A. Khoso witnessed the signing.
The strategic cooperation between the two petroleum exploration companies envisages exploring opportunities jointly in Pakistan, the Middle East, the African continent and CIS Region, especially the Russian Federation and Kazakhstan.
MPCL is one of the leading petroleum exploration and production companies of Pakistan with more than 60 years of rich history. It manages and operates the country's largest gas reservoir (in terms of current reserves) at Mari Field.
MOL Group in Pakistan is the largest foreign producer of oil and gas. The two oil exploration and production companies with a robust financial background have desired through this MOU to exchange technical knowledge and industry experiences, allowing for further discussion of potential local, international upstream growth synergies and possible partnerships.
Speaking on the occasion, Dr Berislav Gaso said that "MOL Group comes with over 75 years of E&P experience, and has a successful record of creating value through its upstream activities in many countries. In Pakistan, the company has acquired institutional knowledge, that coupled with MOL Group's technological edge, can help create value beyond MOL Group's current operational portfolio in Pakistan. We look forward to this new partnership with MPCL for exploring new business potential on the global level."
Expressing his views, Lt Gen (retd) Ishfaq Nadeem Ahmad stated "MPCL and MOL Group have a very successful partnership in the Karak joint venture in Pakistan. With the MoU signed today, we look forward to expanding our relationship to E&P opportunities internationally while continuing to grow our relationship with Pakistan."
Ali Murtaza Abbas commented "The strategic cooperation between MOL Group and MPCL will form a technically and financially sound foundation, on which we can build our future business. There are numerous opportunities and potential of hydrocarbon reserves that can be harnessed for the future energy needs of not just the region but in fact the world."