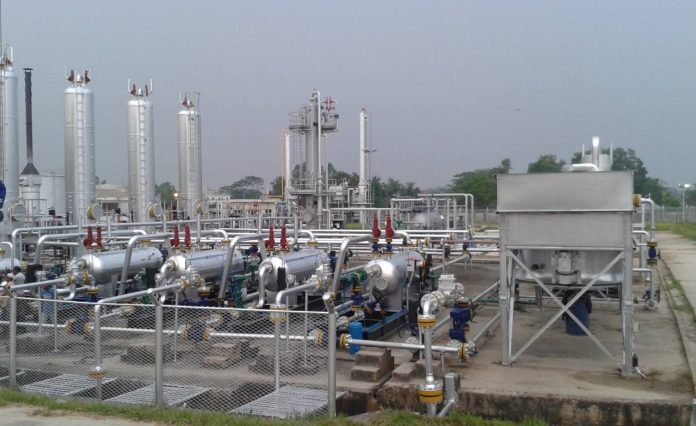 ISLAMABAD: Pakistan Petroleum Limited (PPL) executed a Gas Sales Agreement with Central Power Generation Company Limited (CPGCL) also known as GENCO II for sale of up to 200 mmcfd gas with 72.5 percent 'Take or Pay' commitment, from its solely-owned and operated Kandhkot Gas Field (KGF) to GENCO II's Guddu Thermal Power Station (GTPS), District Kashmore, Sindh.
A statement on Tuesday said that Managing Director and CEO, PPL Syed Wamiq Bokhari and CEO, CPGCL Muhammad Ayub Ansari signed the agreement.
It said that this agreement formalizes the increased gas supply from KGF which PPL committed to the Government of Pakistan (GoP) in September 2016.
In addition to gas sales to GENCO II, PPL is also selling up to 50 mmcfd gas to Sui Northern Gas Pipelines Limited which is also supplied to GTPS.
To fulfil its commitment to GoP, PPL embarked on an aggressive drilling and development programme to achieve the extraordinary feat of delivering the near-impossible target of scaling up gas sales from around 140 mmcfd in financial year 2015-16 to 230 mmcfd by May 2017.
To this end, six development wells were drilled in record 9 months with multi-rig operation, successfully finding sweet spots in a mature field and enhancing field capacity by 90 mmcfd gas which is being delivered to GTPS.
Besides, two compressor units were added, and production facilities were debottlenecked. Looking ahead, three development wells