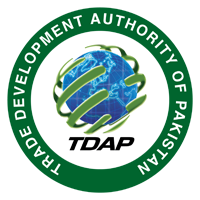 KARACHI: The Trade Development Authority of Pakistan (TDAP) will participate in the 8th edition of Paperworld Middle East to be held on February 27 to March 01, 2018 in Dubai.
Paperworld is the largest International Trade Exhibition and gateway to the Middle East, Africa and the Indian sub-continent. It represents the full line of paper products, office supplies, school articles, gift articles, packaging, gift wrapping and greeting cards.
TDAP will provide subsidised stalls to increase the exports of office supplies, paper products, and stationery. Each stand is available for only Rs 220,000 while the cost of the direct stand without TDAP subsidy is approx Rs 503,000. The last date to apply via TDAP is November 10, 2017.
In the last edition of Paperworld Middle East, 313 exhibitors from 42 countries offered up a smorgasbord of the latest products, whereas 6,443 trade buyers came to build an immense business.
Four Pakistani companies Deen Sons (Qamar & Co), Pakistan Pencils, Sayyed Engineers & Wamiq Enterprises, will participate in the exhibition. Meanwhile, the companies from United Arab Emirates, Saudi Arabia, Iran, India, Pakistan, Kuwait, Egypt, Oman, Jordan & China will also participate in this exhibition.