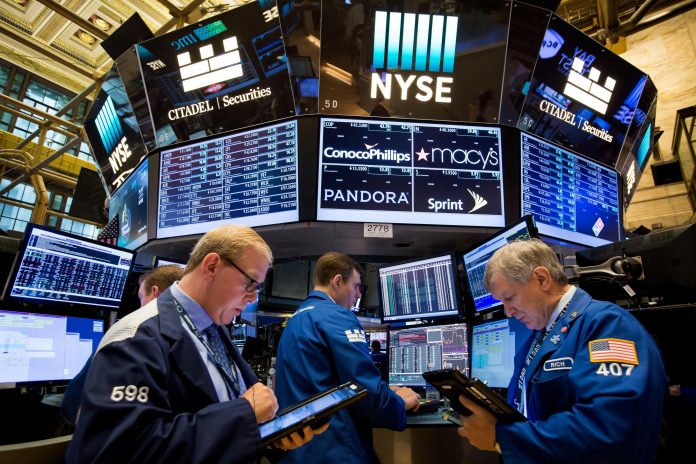 NEW YORK: US stocks notched solid gains for the week, with all three major indices topping record highs on Friday, as Wall Street mainly digested the newly-released announcement about tax reform and the appointment of next US Federal Reserve chairman.
Republicans in the US House of Representatives on Thursday unveiled the long-awaited bill to overhaul the tax code in decades by significantly cutting individual and corporate income taxes.
It would reduce the number of personal income tax brackets from seven to four while keeping the top individual income tax rate at 39.6 per cent. It would also cut the corporate income tax rate to 20 per cent from 35 per cent.
Corporations would have greater levels of profitability due to lower taxes, while a higher level of profitability for corporations leads to higher stock prices, Robert Salomon, associate professor at the New York University Stern School of Business, told Xinhua in a recent interview.
"Tax reform is the immediate priority," Stephen Gallagher, the US chief economist at Societe Generale, told Xinhua in a note.
Meanwhile, US President Donald Trump on Thursday announced his nomination of Federal Reserve Governor Jerome Powell to succeed Fed Chair Janet Yellen, whose term expires in February. Powell's nomination to head the US central bank is widely regarded as a "safe choice" for the Trump administration, as he holds similar views with Yellen in terms of monetary policy approach as well as openness to deregulation which the Trump administration is advocating.
US stocks have posted solid gains since Trump won the presidential election in last November because investors had high expectations for the president to fulfil his promise of tax cuts, deregulation and infrastructure spending.
On the economic front, US total nonfarm payroll employment increased by 261,000 in October, well below market expectations, and the unemployment rate edged down to 4.1 per cent, according to the US Labor Department on Friday.
Traders kept a close eye on nonfarm payroll report and tried to find clues on when the Federal Reserve might increase interest rate next time. The Fed earlier this week left its benchmark interest rates unchanged but did leave the door open for a December rate hike.
The labour market "has continued to strengthen" and economic activity "has been rising at a solid rate" despite hurricane-related disruptions, the Fed's policy-making committee said in a statement released after its two-day meeting.
"A December hike is priced in by the market," said Gallagher. "The Federal Open Market Committee has maintained guidance on another rate hike in December that would lift the range of the fed funds rate to 1.25-1.50 per cent."
Expectations for a December rate hike are more than 98 per cent, according to the CME Group's FedWatch tool.
Strong corporate earnings also helped to lift the market. Shares of Apple rose 2.61 per cent on Friday, after the tech giant reported quarterly earnings for its fiscal 2017 fourth quarter and issued strong guidance for the current quarter.
The company announced quarterly revenue of US $52.6 billion, an increase of 12 per cent from the year-ago quarter, and quarterly earnings per diluted share of $2.07, up 24 per cent.
The latest data from Thomson Reuters showed that the S&P 500 companies' blended earnings in the third quarter of 2017 are expected to rise eight per cent year on year, while the revenues are forecasted to increase 5.2 per cent.