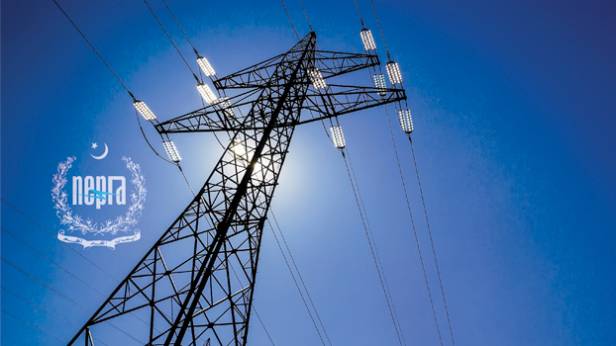 ISLAMABAD: Good news for already burdened masses, National Electric Power Regulatory Authority (NEPRA) has approved Rs2.23 per unit reduction in the power price under the head monthly fuel price adjustment of October 2017.
NEPRA took this decision of relief for electricity consumers while hearing a tariff petition of Central Power Purchasing Agency (CPPA) under which CPPA solicited Rs2.23/unit cut in power price for the month of October 2017 due to variation in fuel charges.
And, with effect to NEPRA's decision, electricity consumers will find an estimated total relief of Rs 22 billion due to variation in the fuel charges that resulted in the decrease of electricity prices. Also, this relief will be passed on to the electricity consumers in next monthly bills of electricity. However, this decision of relief will not be applicable to the power consumers of K-Electric, domestic power consumers and agri consumers of electricity.
Earlier, the CPPA sought Rs 2.2051/kWh over the reference fuel charges i-e Rs 7.3369/kWh already set by the authority (NEPRA) for power distributing companies (DISCOs) for the month of October 2017. And, NEPRA convened a hearing to pass on the relief to the electricity consumers due to variation in fuel price registered during the generation of per unit of electricity in the month of October 2017.
Pursuant to section 31(4) of NEPRA Act, 197 and the mechanism for monthly fuel price adjustment prescribed by the authority in the tariff determination of Ex-WAPDA Distributing Companies (DISCOs), the NEPRA must review and revise the approved tariff because any variation in the fuel charges on monthly basis.
Based on the information provided by CPPA, the actual fuel charges for the DISCOS for the month of October 2017 disclosed that total hydel power generation was 2,438.39 GWh (gigawatt per hour) in the said month. Similarly, a total 687.36 GWh units of power were generated with coal source and per unit cost of electricity remained at Rs 4.2909. More, total 2,547.48 units of power were produced with RFO (residual fuel oil) source as per unit cost was registered at Rs9.7511. Furthermore, total 1,863.17 units with gas source as per unit cost was recorded at Rs4.6340, RLNG (Re-gasified Natural Gas), while total 48.62 GWh units were imported from Iran at per unit cost of Rs10.63 and total 65.56 units of electricity with baggasse were generated at Rs6.1428 during the month of October 2017.
It is worth mentioning here that total 9,866.41 units were delivered to DISCOs at a total cost Rs 50,632.31 as per unit cost of electricity was registered at Rs5.1318 during the said month.