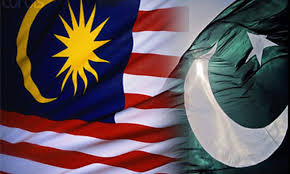 ISLAMABAD: The Strategic Swiss Partners (SSP) Group based in Malaysia has contributed in promoting bilateral trade between Pakistan and Malaysia by initiating new business opportunities and enhancing existing ones, a statement said.
SSP's Dato Ahmad Hisham Zainal and Islamabad Chamber of Commerce and Industry (ICCI) President Sheikh Amir Waheed met in this regard, and discussed various options for improving interaction between the private sectors of both countries.
Ahmad Hisham said his company was a leading financial advisory firm with multiple years of industry experience in both initiating new and enhancing existing business opportunities and investments.
He said the company was headquartered in Switzerland and had sub offices in Malaysia and the UAE, SSP Group, and added he was visiting Pakistan to explore how the group could contribute in initiating more opportunities here.
ICCI President Sheikh Amir Waheed called upon the SSP Group to bring business and investment projects to Pakistan as it was emerging as a lucrative destination for both.
He said China-Pakistan Economic Corridor has enhanced prospects for business and investment, due to which many foreign investors were looking at Pakistan with interest.
"It was the right time for SSP Group to set up its sub office in the country, and explore the market further," he added.
The ICCI president said both countries have the potential to set up joint ventures in the fields of pharmaceuticals, livestock and dairy, food processing, energy, chemicals, halal products, and particularly light engineering.
He said being one of the leading financial advisors SSP Group should connect private sectors and investors of both countries for joint ventures.