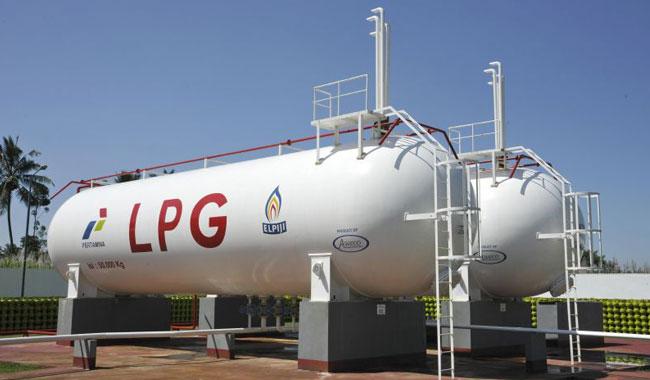 LAHORE: Federation of Pakistan Chambers of Commerce and Industry (FPCCI) Standing Committee on Liquefied Petroleum Gas (LPG) Chairman Irfan Khokhhar on Sunday hinted at a reduction in per kilogram price of LPG by Rs 15 in the first week of March, thus bringing this gas price to the lowest during last four years.
He told APP here that 3rd International LPG Conference is being organised by all the stakeholders including Liquefied Petroleum Gas Association of Pakistan (LPG-AP) in Lahore on March 11 and the prime minister has confirmed his participation as chief guest in the event.
He added that a number of important announcements would be made to implement the new and pending decisions of the LPG conferences.
Irfan Khokhhar continued that after substantial decrease in the per kg price, imported LPG and locally produced LPG's price would be equal in Pakistan, and LPG would be available at 50 per cent cheaper rates than petrol, 55 per cent cheaper rates than diesel and 20 per cent cheaper rates than Compressed Natural Gas (CNG) which would prove to be a great relief to the consumers across the country.
Regarding sub-standard gas cylinders, Irfan Khokhhar vowed to move a resolution in the upcoming LPG conference under which the manufacturing, sale and purchase of sub-standard gas cylinders would be declared a 'non-bail able offence' in order to stop the occurrence of unwanted and tragic incidents of cylinder blasts.
FPCCI standing committee chairman disclosed that at present, substandard gas cylinders were being manufactured in around 400 factories located in Gujranwala. "I will chair the committee meeting on February 22, to discuss ways and means to stop manufacturing of sub-standard cylinders. We are ready to extend all kind of support to the relevant government departments in their efforts meant to protect public life."
He added that efforts are also being put in place to remove all reservations of the gas importers by raising their issues at appropriate forums. Out of the total 148 LPG marketing companies/importers, he said, only 30 companies had a local allocation of gas. "We will also bring a resolution in the LPG Conference for giving an end to 'Signature Bonus and Premium' system that benefits only a few while depriving the majority stakeholders. We want a mechanism that very much ensures merit and justifies the allocation of the local gas," he concluded.