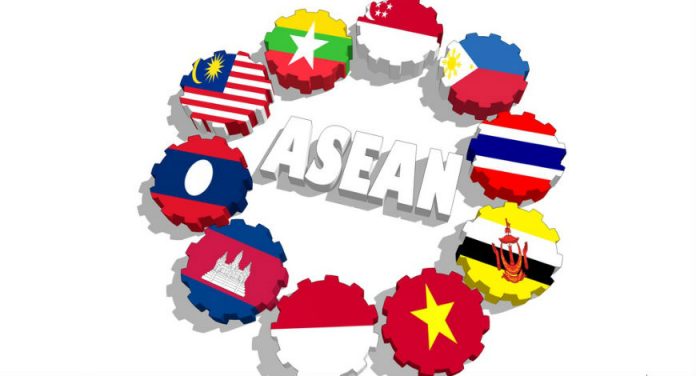 ISLAMABAD: The Standing Committee on Commerce and Textile met under the chairmanship of MNA Siraj Muhammad Khan in Parliament House on Monday and was briefed about Pakistan's trade and investment relations with the Association of South East Asian Nations (ASEAN).
The committee was briefed that ASEAN is a geopolitical and economic organisation encompassing 10 countries with vastly different stages of developing economies – all sharing immense growth potential.
ASEAN is a major global hub of manufacturing and trade with a huge market worth over $2.6 trillion and collectively the seventh largest economy in the world and the third largest in Asia. Currently, Pakistan holds the observer status, however, a strategy of increased bilateral engagement with major ASEAN countries has been adopted in order to strengthen the case for full dialogue partnership.
Apprising about the current engagement of Pakistan with ASEAN member states, the representative of Commerce Division informed that Pakistan has been a trading partner with Malaysia, Indonesia, Thailand, Vietnam and Philippines and has been exporting cereals, textile articles, cotton, seafood, leather, machinery and other items whereas, palm oil, coffee, rubber, machinery, chemicals were major imports.
Keeping in view the emerging status of ASEAN as a global hub for manufacturing, Pakistan desires to strengthen its relations and was confident to achieve a full dialogue partnership status, the representative added. The committee appreciated the performance of the ministry in that regard, however, directed for expediting the pace of negotiations at a political and ministerial level to achieve the target.
The committee, while discussing the performance of trade officers in Pakistan's trade missions abroad directed for monitoring of trade officers and exploring potential markets for Pakistani products. The committee also directed for the relocation of trade missions to countries where a demand for Pakistani products existed.
The committee expressed its satisfaction on the performance of Pakistan Institute of Trade and Development (PITAD). The committee recommended for inviting businessmen to share their diverse experience with the newly inducted under-training trade officers and officers posted in trade missions abroad. The committee also recommended expanding training facilities for trade to the private sector.
The meeting was attended by Minister for Commerce and Textile Muhammad Pervaiz Malik, MNAs; Ch Asad-ur-Rehman, Seema Mohiuddin Jameeli, Waseem Akhtar Shaikh, Mian Muhammad Rasheed, Tahira Aurangzeb, Zeb Jaffar, Dr Shezra Mansab Ali Khan Kharral, Nazir Ahmed Bughio, Sajida Begum, Dr Fouzia Hameed, Additional Secretaries, Commerce and Textile Divisions and senior officers of the concerned departments.