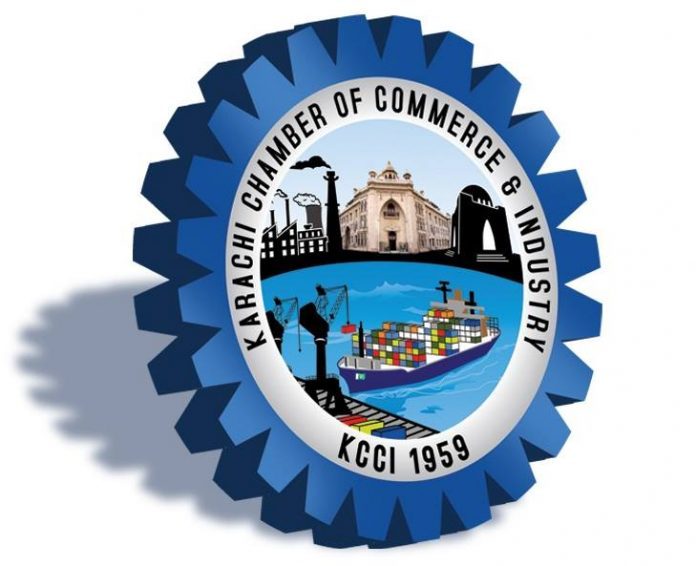 KARACHI: President of the Karachi Chamber of Commerce and Industry (KCCI) Muffasar Atta Malik, while criticizing government's move to limit the operations of Sindh Food Authority (SFA) to Karachi only, stated that this was likely to create a lot of problems for the business and industrial community as it seems that the authority has been established in haste.
Referring to a press conference by Food and Parliamentary Affairs Minister Nisar Ahmed Khuhro in which a formal announcement was made about the establishment of Sindh Food Authority, KCCI President stated that SFA's Board of Governors, being headed by Provincial Food Minister, mostly comprises of dozens of bureaucrats including Secretaries and Deputy Commissioners along with three nominated members of Sindh Assembly and a representative of Chamber of Commerce and Industry. "SFA Board should be made more balanced by enhancing the representation of business and industrial community, which would surely make it a vibrant regulatory authority", he opined.
President KCCI categorically stated that the Karachi Chamber was not against the establishment of SFA as safe, hygienic and healthy food, which is the basic right of every citizen, has to be supplied to the masses at any cost but it was highly unfair to limit the authority's operations to Karachi only.
"From the very beginning, SFA should have covered every nook and corner of Sindh because the food health and hygiene conditions in other cities, towns and villages across Sindh are way too miserable as compared to Karachi city", he added.
Commenting on numerous tasks given to inspectors who will be authorised to inspect hotels and restaurants, food markets, departmental stores, food industries, bakeries, dairy and meat shops, bottled water companies and other such food-related outlets and industrial units,  KCCI President stressed that strict Standard Operating Procedures (SOPs) have to be defined for these inspectors and the same must be widely publicised via all modes of communications with a view to raise awareness and ensure that no businessman was being harassed by any SFA inspector. "SFA operations have to be made fully automated and transparent with online access in order to discourage bribery and minimise the hardships likely to be faced by concerned businessmen and industrialists", he added.
He further suggested that massive awareness campaigns through seminars and advertisements have to be carried out about the quality and standard of food items and the authority should refrain from taking immediate punitive action till such time when people are fully aware of the compliance standards. Afterwards, if SFA finds any food item unfit for human consumption, it should initially give a specific deadline and failure to comply after the deadline should lead to punitive action.