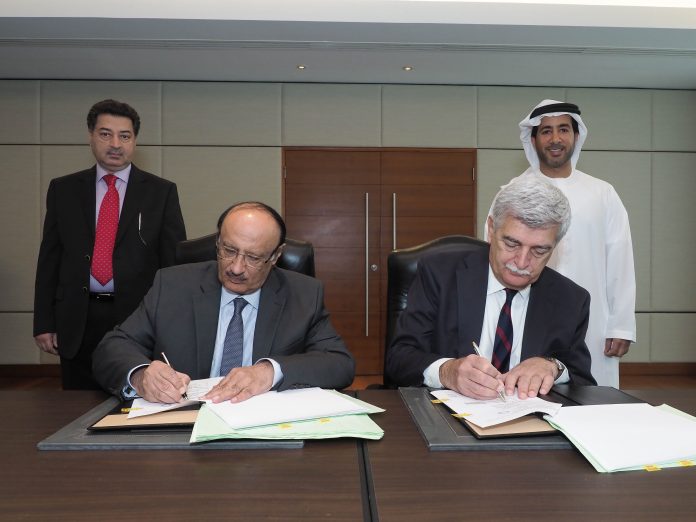 KARACHI: Pak-Arab Refinery Ltd (PARCO) has announced to award TechnipFMC the project management consultancy (PMC) services contract to carry out the management of pre-EPC activities for a grass root, fully integrated and deep conversion refinery to be constructed at Hub near Karachi, Pakistan.
The project will be managed and operated by a wholly-owned subsidiary, PARCO Coastal Refinery Limited (PCRL). When completed, the facilities will comprise a modern and deep conversion refinery with a capacity of 250,000 barrels per day, supported by associated marine loading facilities.  It will be Pakistan's largest refinery and serve the rapidly growing domestic markets for refined products.
The agreement was signed on May 16, 2018, by PCRL Chief Executive Officer Tariq Rizavi and TechnipFMC Senior Vice President – Project Management Consultancy Riccardo Moizo. Secretary Petroleum Division Sikandar Sultan Raja and PCRL chairman said, "Given the rapidly increasing energy and fuel demand of Pakistan, this project is of great importance to improve the fuel supply situation and will support the continued economic growth of the country."
"This multi-billion dollar joint-venture project will further strengthen the relationship between our two brotherly countries. We believe, as the largest industrial project in Pakistan, it will deliver significant value for all stakeholders and provide many socio-economic benefits for the country," said Mubadala Investment Company Executive Director Refining and Petrochemicals and PCRL Vice Chairman Khalifa Al Suwaidi.
"We understand the strategic importance of the long-term investment that PARCO is undertaking and are proud to be part of this project, which will help meet the fuel requirements of the country and contribute to the growth of PARCO and Pakistan", said  Riccardo Moizo.