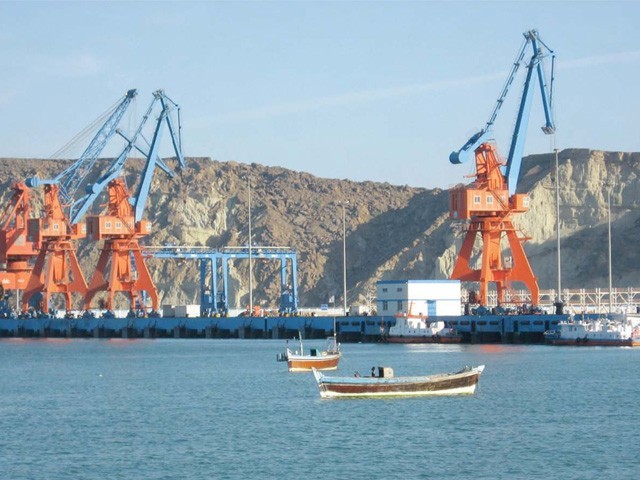 BEIJING: China is a major investor in Gwadar and has so far spent $248 million in the first phase of the development of Gwadar port.
China has invested more than $70 billion in countries and regions involved in the Belt and Road Initiative (BRI) since its inception in 2013, with commodity trade exceeding $5 trillion, according to the country's top economic regulator, China's National Development and Reform Commission's spokesperson, Meng Wei, told media.
China has set up 75 overseas economic and trade cooperation zones, with an investment exceeding $27 billion and created jobs for more than 200,000 local people, she added.
In addition, China's Silk Road Fund has inked 19 projects with a committed investment of $7 billion.
Infrastructure investment and other projects within the framework of the China-proposed Belt and Road Initiative have proved beneficial for China as well as the economies involved in the initiative since China held the Belt and Road Forum for International Cooperation in Beijing last May.
Proposed in 2013, the Silk Road Economic Belt and the 21st century Maritime Silk Road aimed to build trade and infrastructure networks connecting Asia with Europe and Africa on and beyond the ancient Silk Road routes.
"China has signed 103 cooperation documents with 88 countries and international organisations on jointly constructing the Belt and Road Initiative during the past year. 255 of the agreements reached during last year's forum are in progress with 24 of them progressing steadily," said Meng.
The 142-km-long Jakarta to Bandung high-speed railway, the first such railway in Indonesia as well as China's first overseas high-speed rail project, is currently proceeding well and has recently made several breakthroughs, she said.
The cooperative rail project under the Belt and Road Initiative uses the technically advanced CR400 trains and takes local climate and customs into consideration in its design.
China Railway's General Manager Lu Dongfu said earlier that Chinese companies will do the best to build a modern high-speed railway for Indonesia.
According to Meng, other projects including the second line of the China-Russia oil pipeline is proceeding well. The China-Europe rail service has also reached 42 cities and covers 14 countries in Europe so far.
The Belt and Road is an open and tolerant platform for international cooperation, and all economies are welcome to jointly participate. Some western multinationals are already participating, she added.
The projects related to the initiative are mostly commercial projects, she said. However, the Chinese government will suggest the companies to release the early stage information of the projects as well as related information to the public, she said.