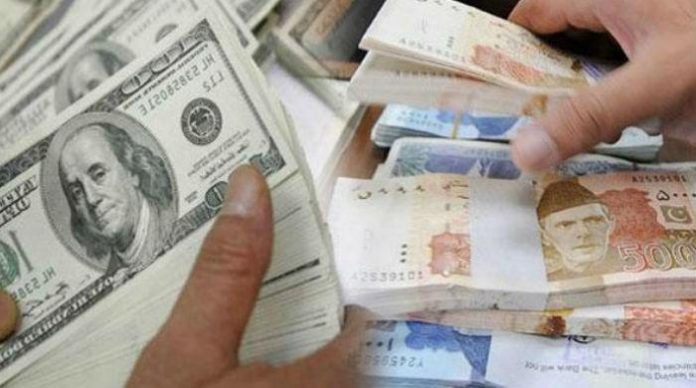 KARACHI: The rupee further plunged against the US dollar on Friday in the kerb market, touching a new low of Rs119.05.
This comes on the heels of the State Bank of Pakistan's decision earlier this week to introduce identification requirements for all foreign currency buy and sell transactions equivalent to $500 or above on exchange companies and directed them to retain the copies of identification documents to comply with anti-money laundering rules.
As per reports, the rupee was also being traded at Rs119.5 to the dollar as currency dealers exploited the situation.
On Thursday, the rupee in the kerb market had closed at Rs118.55 and it declined further to Rs119.05 on Friday.
But the rupee remained stable against the dollar in the inter-bank market at Rs115.61 according to the central bank.
In a statement to Express Tribune, Zafar Paracha General Secretary Exchange Companies Association of Pakistan (ECAP) said the shortage of dollars was causing the rupee to plunge further against the greenback.
The central bank's decision on Monday immediately impacted the supply of dollars in the kerb market and speculation that another round of depreciation also drove the weakening of the rupee.
Mr Paracha said people could be holding onto dollars since they were expecting another round of depreciation before the upcoming general elections and change of elected government this year.
He added that Ramazan historically for currency dealers received higher remittances and it was strange that they receive low inward remittances during this holy month.
Also, on Tuesday, credit rating agency Moody's projected the rupee could plunge by 7.75 percent and touch Rs125 to the dollar by June 2019.