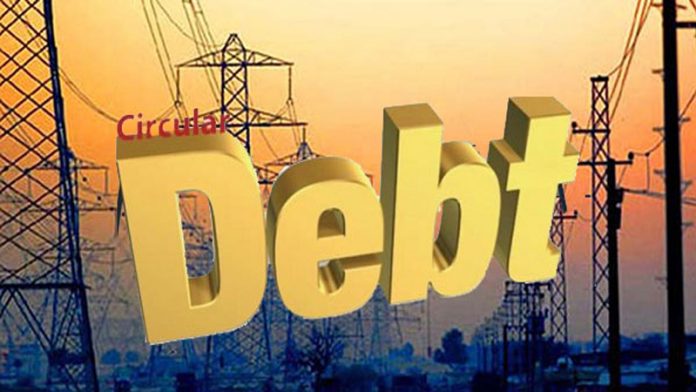 ISLAMABAD: The Senate special committee on circular debt was apprised by Ministry of Energy (Power Division) the circular debt in the power sector had touched an alarming Rs573 billion.
The meeting was presided over by Shibli Faraz, the joint secretary of the power division and was informed from a circular debt of Rs573 billion, current defaulters who were very influential were liable to pay Rs348 billion, reported Express Tribune.
The colossal circular debt will impede efforts to enhance power generation and transmission.
Cost of electricity generation from March to July 2018 stood at Rs8.52 per unit and consumers paid Rs11.9 per unit.
But committee chairperson Shibli Faraz observed power supply to poor people who paid their bills regularly got disconnected on the first instance of a missed payment.
But influential individuals who were enduring defaulters power supply hadn't been disconnected and was continuing without interruption, he added.
Mr Faraz said avoidance of electricity bills and avoiding punishment using their influence was tantamount to financial terrorism.
He told the government to embrace policies for fighting such problem and incorporate them in the Anti-terrorism Act.
Joint secretary disclosed the government was extending a subsidy of Rs52.2 billion to Azad Jammu and Kashmir, Rs14.2 billion to the Federally Administered Tribal Areas (Fata), Rs31.4 billion to the industrial sector and was providing 650 megawatts of electricity to K-Electric.
Managing Director, Pakistan Electric Power Company (PEPCO) in regard to loadshedding stated a total of 8,631 feeder systems existed, which had been bifurcated into various categories.
The first category had 5,367 feeders whose losses were determined to be less than 10 percent whereas the last tier losses were estimated at more than 80 percent.
And Pakistan State Oil (PSO) Managing Director Imranul Haq apprised the Senate committee the company's receivables had crossed Rs300 billion, which was impacting its performance.
He added the state-owned oil company was receiving a meagre 9 percent payment for oil supply and shared power division had demanded 19,000 tons of furnace oil.
Mr Haq said if PSO refuse to comply with the demand, 9,000 megawatts of oil-based power generation would vanish from the national grid.
The Senate special committee directed the PSO MD to furnish details about the circular debt and submit recommendations for resolving this issue.