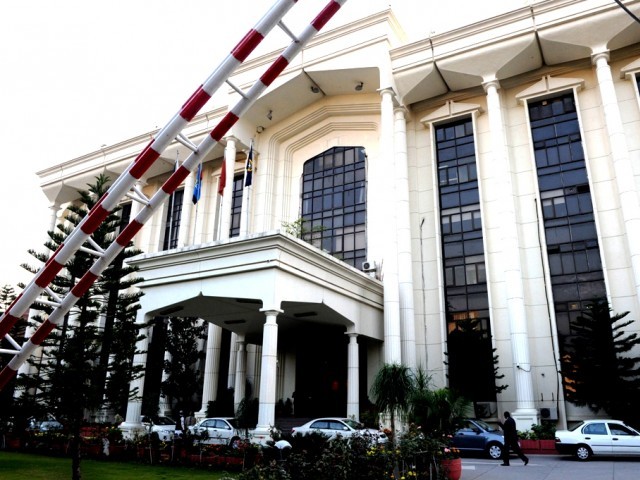 ISLAMABAD: Official data from the Federal Board of Revenue (FBR) on Thursday revealed the tax regulator had provisionally collected Rs3.274 trillion in taxes for eleven months (July-May) of the outgoing financial year 2017-18.
This means the tax regulator is left with a mammoth target of collecting Rs661 billion in June 2018 to ensure it meets the revised annual collection target, reported Express Tribune.
FBR's collection was 14.4 percent higher or Rs414 billion against the same period last year, as revenue collection registered a slowdown.
During the first eleven months of the previous financial year 2016-17, the FBR had collected Rs2.96 trillion in taxes.
For the current financial year 2017-18, the parliament had approved a revenue collection target of Rs4.013 trillion and due to a persistent shortage, the government revised down the target by Rs78 billion to Rs3.935 trillion in April.
Officials from the tax regulator shared they may able to collect Rs3.8 trillion by end of this financial year, which ends this month.
However, the FBR would miss its target by Rs213 billion which would correspondingly increase the budget deficit by the same amount.
The budget deficit in first nine months (July-March) of the current financial year stood at Rs1.481 trillion, which translated into 4.3 percent of gross domestic product (GDP).
During the five-year tenure of PML-N, the revenue collection almost doubled from Rs1.946 trillion when it took power in June 2013.
This doubling in the collection came in wake of new taxes of Rs1.4 trillion.
However, this increase couldn't offset the nominal rise in the size of the economy highlighting the government's inability to curb revenue leakage due to taxpayers' theft.
The target of collecting Rs661 in the last month of the outgoing financial year 2017-18 is an uphill task due to the tax regulator already having taken advances from state-owned enterprises and commercial banks to meet its quarterly targets, officials in the FBR said.
In the eleven-month period (July-May) of FY 2017-18, the tax regulator released Rs100 billion of tax refunds which include Rs31.3 billion disbursed on Thursday.
As per projections, the tax regulator is said to have withheld Rs320 billion worth of refunds of the taxpayers.
And provisional collection for May this year was recorded at Rs350 billion against Rs343 billion in the same month of last year.