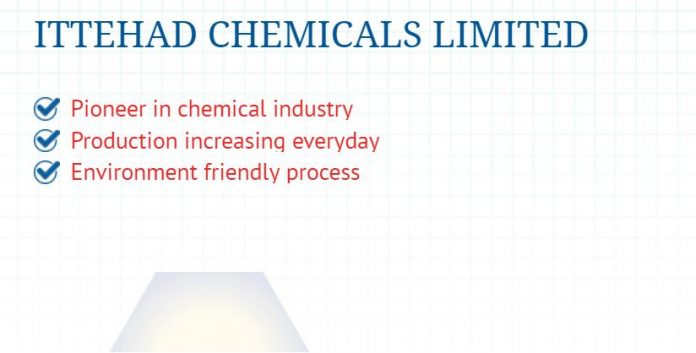 LAHORE: Ittehad Chemicals Limited's state of the art power efficient ion exchange membrane plant 3 (having capacity 37,500 M. Ton Per Annum) has commenced its commercial operations.
In a notification sent to the stock exchange on Monday, the Ittehad Chemicals said, "The new IEM Plant 3 is cost-efficient and shall make its contribution towards the company's profitability."
In December last year, Ittehad Chemicals Limited and Punjab Board of Investment and Trade had signed a memorandum of understanding (MoU) to establish a state-of-the-art facility, valued at $40 million, as Punjab continues to boost its economy by attracting investors globally.
The establishment of this facility to produce the vaccine is expected to boost Punjab's status internationally on the level of manufacturing chemicals. According to the MoU, PBIT and ICL will work together for greater efficiency, common objectives and willingness to prosper.
According to the MoU, both organizations intend to share quality and consistent information and the data essential to serve investors, enabling to address the needs of the people whom they serve.
ICL desires to establish a facility for the manufacturing of a vaccine against foot and mouth disease with an investment size of $40 million. Punjab Board of Investment &Trade assured them the provision of absolute facilitation in order to acquire land in Special Economic Zone (SEZ).
Ittehad Chemicals Limited is the pioneer and one of the largest manufacturers of industrial chemicals in Pakistan and serves as a catalyst to deliver sustainable chemical products to its customers thus optimizing returns for investors.
Ittehad Chemical shares were trading at Rs35.50, up Rs0.09 (+0.25 percent). KSE-100 index was trading at 41,622.02 points, down 15.36 points (-0.04 percent) in first hour of opening on Monday.