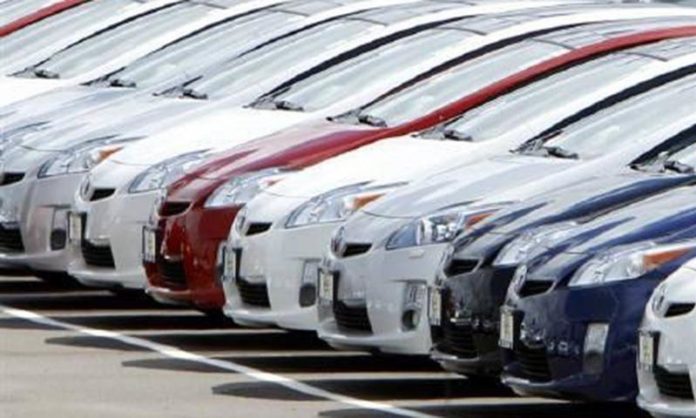 ISLAMABAD: Two more companies namely Topsun Motors and Pak-China Motors have been conferred Greenfield status by the Ministry of Industries and Production (MoIP).
The number of companies conferred the Brownfield status stands at two and Greenfield status at ten under the Automotive Development Policy (ADP) 2016-2021.
According to MOIP's notification, under the ADP 2016-21 policy, the government of Pakistan has conferred category-A Greenfield Investment Status to Topsun Motors Limited and Pak-China Motors for the assembly and manufacture of vehicles.
Pak China Motors has signed an exclusive technical collaboration agreement with China's Chongqing Lifan Automobile Co. the company will setup an assembly plant at Karachi with an investment of Rs24.25 million to produce light commercial vehicles (LCVs), passenger cars and specialized utility vehicles (SUVs).
However, Topsun Motors will setup assembly plant in Multan, the company has signed an exclusive cooperation agreement with Chongqing Big S&T Dev Group Ltd & Mianyang Huarui Automotive Co. Ltd. China for the production of LCVs with an initial investment of Rs5.43 million.
As per the agreement reached, Topsun Motors and Pak-China Motors will have to adhere to the conditions laid down in the agreement and enter into an agreement with the MoIP and comply with the conditions of the ADP 2016-2021.
Engineering Develop Board (EDB) will provide a manufacturing certificate and list of importable components to new investors after the companies authenticate manufacturing and assembly facilities setup by the firm can produce quality vehicles.
As per policymakers, the establishment of new production for automobiles will help bring down the prices as it did in case of motorcycles.
Also, the growth has shown an increasing trend in motorcycle segment as well wherein EDB has approved manufacturing of motorcycles spare parts manufacturing in June 2018.
Crown Group, one of the most prominent groups in motorcycle businesses in Pakistan has been facilitated by EDB in the investment of Rs378 million.
In these projects, a total of 544 employees are working under the umbrella of Crown Group including 30 Chinese Engineers and supervisors and 514 local workers.
The company will manufacture motorcycle parts that include magnet plate CD-70+magnet plate star, clutch boss, sprocket panel, chain sprocket, complete lever assembly, brake shoe CD-70, gasket/seal, crankshaft, shock absorber front & rear, clutch cable, throttle cable, meter cable, brake cable, and magnetic coil.
Topsun Motors founded in 2015 is dedicated to the marketing and maintenance of a wide range of automobiles.
Topsun Motors is currently operating in Punjab only. Plans are underway for expanding the business to other provinces of the country as well.