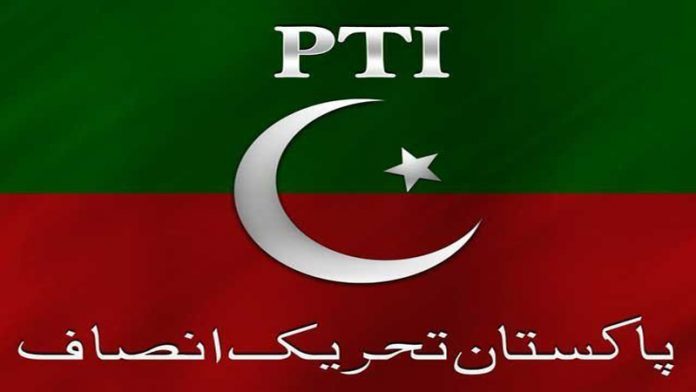 ISLAMABAD: Unlike the members of previous Economic Advisory Councils (EAC), the Pakistan Tehreek-e-Insaf (PTI) government has selected relatively junior and less experienced team for EAC.
A press release issued by the Ministry of Finance, Revenue and Economic Affairs said the Prime Minister Imran Khan will be chairing the EAC himself.
It added, the EAC shall meet at least once a month and its mandate will be to advise the government on both short-term macroeconomic stabilisation interventions and long-term structural reforms for stable and sustained economic development.
Also, EAC will also facilitate capacity building of the government in conducting policy analysis and will assist in reaching out to the international network of recognised economists to contribute to Pakistan's development.
And the Finance Ministry "will be the nodal government agency for the EAC, which will function in an entirely non-partisan manner and is expected to strengthen existing state institutions in a collaborative and concerted manner," read the press release.
Since most EAC members belong to the academia, experts claim, while they maybe great teachers but they may lack the nous for policymaking, as the fault-finders point out, not having served in the economic ministries and departments or lacking in management of fiscal or monetary policy operations may turn out to be a handicap.
According to the critics, the most interesting part of the council is professors from foreign universities – who would not be easy to engage. And being unavailable in Pakistan, would not be able to give regular advices to the government.
Some EAC members curiously lack the relevant qualification in economics to make a difference in economic front.
The new EAC has sidelined the highly-qualified and experienced economists like Hafeez Pasha, Dr Salman Shah, Shahid Kardar, Kaiser Bengali, Dr Waqar Masood and many others. These prominent figures have been part of previous EACs.
According to an economist, it seems the Finance Minister Asad Umar wanted to have an upper hand in economic policies. Normally, the economic advisers are used to be more senior, experienced and qualified to propose policies and give direction to the finance ministry initiatives. "The political parties usually select their team on likes and dislikes basis. Since EAC has a symbolic role, the formation of such team will not matter," said another economist on condition of anonymity.
The Prime Minister Imran Khan on Friday announced the formation of the Economic Advisory Council (EAC) including distinguished economists and a former governor of the State Bank of Pakistan.
From the private sector, the PM has chosen eleven members for the EAC panel. The academics include: Dr Farrukh Iqbal, Dean & Director, Institute of Business Administration (IBA), Dr Ashfaque Hassan Khan, Principal and Dean School of Social Sciences & Humanities, National University of Sciences and Technology (NUST); Dr Ijaz Nabi, Professor of Economics, Lahore University of Management Sciences (LUMS), Dr Abid Qaiyum Suleri, Executive Director, Sustainable Development Policy Institute (SDPI); Dr Asad Zaman, Vice Chancellor, Pakistan Institute of Development Economics (PIDC); Dr Naved Hamid, Professor of Economics at Lahore School of Economics (LSE); Dr Ijaz Khawaja, Sumitumo-FASID Professor of International Finance and Development at Harvard Kennedy School;Dr Atif R. Mian, Princeton University (Department of Economics and Woodrow Wilson School of Public Policy) and Dr Imran Rasul, Professor of Economics at University College London (UCL).
Others from the private sector include: Mr Sakib Sherani, a former economic advisor to the government of Pakistan and Syed Salim Raza, former governor of SBP.
The official members of EAC include Minister for Finance, Revenue and Economic Affairs, Minister for Planning Development and Reforms Division, Governor State Bank of Pakistan, Deputy Chairman Planning Commission, Adviser on Commerce and Adviser on Institutional Reforms.