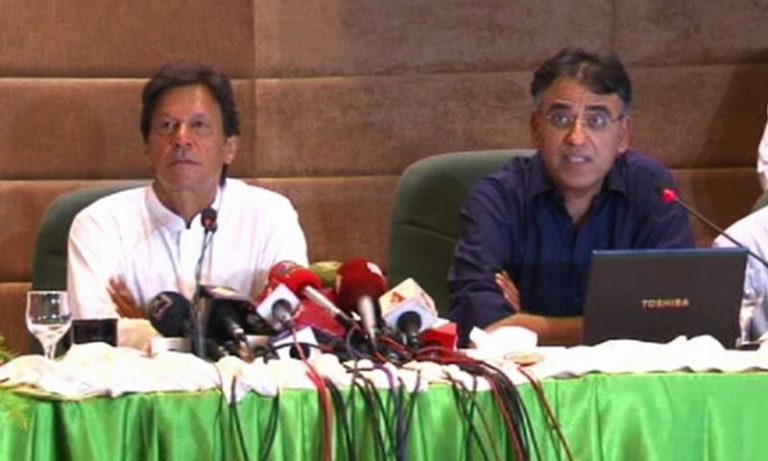 ISLAMABAD: The new government, through its supplementary budget, has slashed the Public Sector Development Programme (PSDP) by Rs125 billion for the ongoing fiscal year to reduce the widening budget deficit of the country.
As per documents released by the Ministry of Planning Development and Reforms on Saturday, the government has revised the development budget to Rs675 billion for the year 2018-19 from the total budgetary allocation of Rs800 billion.
Sources said the reduction of PSDP by Rs125 billion was part of the mini-budget announced by the incumbent government, adding that the government had introduced amendments in finance bill to control the budget deficit that otherwise would have swelled to Rs2.9 trillion (7.2 per cent of the GDP) as against the budget estimates of Rs1.89 trillion in the current fiscal year, a difference of Rs900 billion.
The government has revised the PSDP for federal ministries and divisions by Rs68.44 billion for the year 2018-19. The government has slashed the development budget for federal ministries and divisions to Rs371.9 billion from the budgetary allocation of Rs440.4 billion. Meanwhile, the PSDP for two corporations including National Highway Authority and NTDC/PEPCO has been reduced by Rs27.56 billion to Rs218.6 billion.
Similarly, the allocation for Earthquake Rehabilitation and Reconstruction Authority (ERRA) has been cut by Rs2 billion to Rs6.5 billion. Meanwhile, an allocation for relief and rehabilitation of IDPs, security enhancement, Prime Minister's Youth Initiative, and Gas Infrastructure Development Cess has been slashed by Rs27 billion.
In federal ministries, the government has reduced the development budget of Higher Education Commission (HEC) by Rs4.87 billion to Rs31 billion for the ongoing fiscal year. The government has also slashed the PSDP for the Planning, Development & Reform Division by Rs9 billion to Rs7 billion. The development budget for Railways Division has cut by Rs6 billion to Rs28 billion.