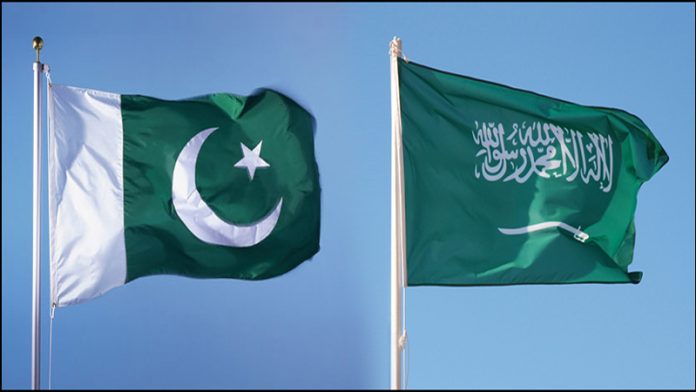 ISLAMABAD: Pakistan has reportedly demanded advanced mobilisation of projects from Saudi Arabia in case it agrees to invest in the country.
"The proposed project arrangement includes the transfer of dollars to a government account in advance and use of the same for the local expenditure of the project later on. This arrangement could help with Pakistan's cash problem," said sources.
According to sources, though the Saudi investment team has not denied the arrangement of advance payment of the project's fund, the foreign country has sought equity in LNG and other projects besides lease/ownership of Gwadar Oil City and stakes in Reko Diq.
"Since the Pakistani side did not agree to the demands, the Saudi team has informed that it will be coming back with modalities of investment. The Saudi Finance Minister is expected to visit Pakistan within the next two weeks," said insiders.
The government's team has denied accepting the Saudi demands for the time being for, what the sources say, fear of facing opposition in parliament and criticism in the media. "However, Pakistan may accept some demands with some precautionary measures/modalities," sources claimed.
As the Chinese government was concerned about the Arab country being third-party in the China-Pakistan Economic Corridor (CPEC), the sources said, Chinese officials have been informed that the Saudi investment would only be made in new projects or those of joint ventures between Pakistan and China.
The Arab country may invest in the oil city and Special Economic Zones (SEZs) of CPEC for which the Chinese government has no objection, claimed the sources adding "the Saudi Arabia, as per initially agreed terms, will not be investing in Gwadar Free Economic Zone."
Earlier, as per reports, the Chinese government had shown its reservations over the inclusion of Saudi Arabia as a third major contributor in CPEC. On Wednesday, Pakistan had reportedly updated China about the progress on engagements with the Saudi delegation.
Though the Saudi delegation was of fact-finding nature and not having much power to decide about the investment, the team has shown serious commitment for investment, especially in setting up a major refinery at Gwadar.
The federal Minister for Petroleum Ghulam Sarwar Khan has claimed that a Memorandum of Understanding (MoU) would be signed for the refinery project.
He said the visiting Saudi delegation was offered to participate in the $2 billion North-South Gas Pipeline and bid for the upcoming 10 petroleum exploration blocks to be offered for auction soon.
The proposed 500,000 barrels per day refinery is estimated to be completed with an investment of about $8-9 billion.