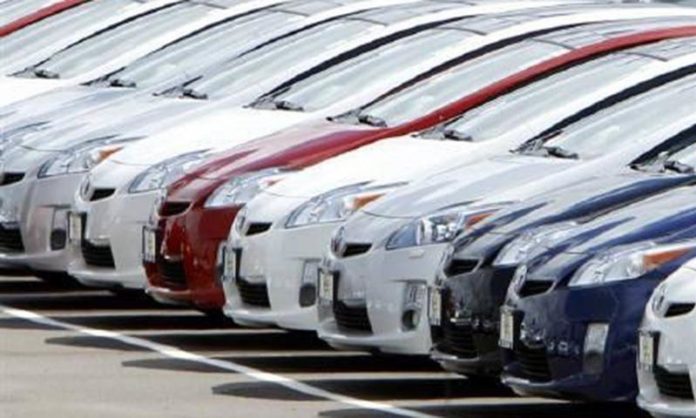 KARACHI: As the rupee recorded its steepest fall of 7.5 percent against the dollar on Tuesday, its ramifications are set to fall on various industries especially the automobile industry.
This was the fifth round of devaluation since December and the rupee has cumulatively diminished 26 percent in value against the dollar, which previously compelled the automobile manufacturers to raise prices three to four times.
According to a report in Express Tribune, major automobile manufacturers would largely be expected to raise prices of their vehicles due to the 7.5 percent depreciation of the rupee on Tuesday.
JS Global Research analyst Ahmed Lakhani said, "One official of an auto manufacturing company has already said that if the dollar value crosses Rs130, they will be forced to hike car prices."
He added "Today [Tuesday], it did and what would be happening is largely understood that car prices will also jump up."
Furthermore, Lakhani stated the industry was anticipating a decrease in sales volume aside the rupee depreciation and the interest rate hike by the central bank was impacting auto financing.
Also, Lakhani shared the reinstatement of a ban on the purchase of new vehicles by non-filers of tax returns had contributed to a decline of 30 percent in car bookings.
He said due to the entrance of new competitors in the automobile sector who planned to commence operations would cause the margins to fall.