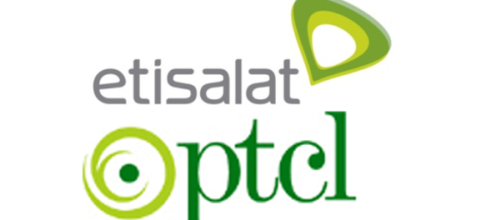 KARACHI: Pakistan Telecommunication Company Limited (PTCL), the country's leading telecom and ICT services provider has announced its financial results for the nine months' period ended on September 30, 2018, at its Board of Directors meeting held in Islamabad, PTCL Group's revenue for the nine months' period of 2018 has grown YoY by 6% to Rs93.21 billion as a result of positive contribution by all group companies.
PTCL Group's revenue has also grown by 11 per cent during the third quarter of 2018. Ufone revenue has increased by 10 per cent YoY, UBank, a microfinance banking subsidiary of PTCL, has shown significant growth of 65 per cent in its revenue over same period of 2017. PTCL Group's operating profit for the period improved by 65 per cent, however its net profit declined by 26 per cent mainly due to adverse impact of currency devaluation of Rs 1.4 billion during current year and positive one-offs of Rs  2.3 billion in last year. Like-for-like net profit of PTCL Group would have been higher by 27% compared to last year.
PTCL revenue for the nine months' period has been stable overall at Rs52.6 billion YOY. PTCL's flagship Fixed Broadband DSL service posted revenue growth of 7 per cent over nine months of 2017. This includes the 31 exchanges fully transformed to date where DSL growth YOY was even higher at 15 per cent.
Corporate business continues to perform strongly and has shown significant growth of 14 per cent over the same period last year by signing new customers in Managed Services, Cloud Infrastructure Services, IT and Security Solutions. Conversion of EVO customers to Charji/LTE have yielded positive results with YoY revenue growth in double digits, however also resulted in higher subscriber acquisition cost as compared to the same period last year.
There is a continued decline in domestic and international voice revenues due to an increase in illegal/grey traffic termination, continued conversion of subscribers to OTT and cellular services resulting in declining voice traffic volumes.
PTCL's operating profit for the nine months' period is lower by 17 per cent, compared to the same period of 2017 mainly due to higher subscriber acquisition cost and Cable & Satellite/Network maintenance on account of currency devaluation.
Further, non-operating income has also declined due to reduced funds as compared to last year. Net Profit for the period is Rs 4.8 B which is 26% lower compared to same period last year as reported (and 13 per cent lower if adjusted for one-offs), driven by lower operating profit and lower non-operating income.
The financial strength of PTCL has recently been acknowledged through an independent rating exercise as a result of which JCR-VIS has assigned PTCL a long-term rating of AAA which will enhance stakeholders' confidence.
During the 3rd quarter, PTCL entered into a partnership with WWF Pakistan and committed to supporting plantation of 200,000 mangrove seeds in Balochistan. PTCL has also inducted top 100 young engineers and business graduates under Summit Programme 2018 from top institutions & universities across Pakistan which would help to develop future leaders.
Being a national carrier, PTCL also proudly launched a special Brand Campaign 'Hum Hain PTCL, hum hain Pakistan' on Independence Day, which invoked patriotic emotions.