LAHORE: Pakistan has one of the biggest 'young' populations in the world. According to a United Nations Human Development (UNDP) report published last year, around 64 per cent of Pakistan's population is under the age of 29, and the country is expected to enjoy this youth bulge for another thirty years at least.
Although the literacy rate is low in the country, more than half of the 64 per cent of people under the age of 29 are considered literate. This means that a major chunk of the youth in the country can read, write, and is tech-savvy to the extent that operating a computer or a smartphone is not an issue.
Other factors such as internet penetration, technology-based skills development, and available platforms to enable micro-entrepreneurship in the country resultantly allow many to execute their ideas into actionable outcomes – startups.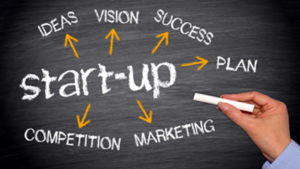 The fact that this young population is more open to embrace technology and smart-phones compared to the older generation represents optimism regarding the demand for digital transformation.
According to the Digital Pakistan Policy 2018, the country produces more than 20,000 IT graduates and engineers every year and is home to more than 300,000 English-speaking IT and BPO professionals with expertise in current and emerging IT products and technologies.
Entrepreneurship is on the rise in Pakistan. Discussions about new ideas and startups are rampant in the country and especially in major universities across the country with many having their own platforms to facilitate students with their startups.
According to a State Bank of Pakistan (SBP) report, there are around 53 'self-proclaimed' incubation and acceleration programmes existing in the country, from which 7 to 15 startups graduate every year. The report also estimates that the number of startups that came out in the year 2017 alone is close to 500.
In addition to incubators and accelerators, the startup ecosystem has witnessed a significant boost through co-working spaces, fellowship programmes, angel investment, and the launch of local chapters of global initiatives such as the Startup Grind, Lean Startup Machine, Startup Weekend, and the Startup Cup etc.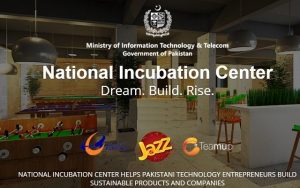 As majority of startups fail within the first 3 to 5 years of launch, according to the report, and risk is considerably high with investors possibly losing all of their money.
Startups which do survive and successfully scale up can give an extraordinary return on investment. This extremely high risk-reward proposition means that investment in startups is typically unfeasible for conventional lenders such as commercial banks. Therefore, mature startup ecosystems tend to be funded by venture capital, private equity funds, and angel investment.
In a comment to Profit, the founder of a successful startup housed at the Lahore University of Management Science (LUMS) said, "With thousands of students graduating every year, it is almost impossible for them all to find jobs of their interests. This is why, we have been seeing this trend in young and motivated individuals forming innovative startups. Most of these fail, however, the ones that succeed, motivate the rest to keep trying".
"If you ask me when this startup bubble is going to burst, I would say maybe after at least 10 years", she added.
In terms of impact, domestic technology startups often hire from the local workforce and have significant operations based in the country.
However, in many instances, the entities are formally registered outside Pakistan, e.g., UAE and US. Thus, even when the startup gets some traction, its Pakistani origins may not be prominently highlighted.
One of the major reasons for this pattern is the fact that ICT startups typically require considerable venture capital as well as adequate patent protection, which despite some improvement lately, are challenging to acquire in Pakistan.
As a result of all these developments, investment in startups is gradually picking up pace in Pakistan. While the amount of funding received is undisclosed for a number of deals, the disclosed investment in 2015 alone was $155.4 million.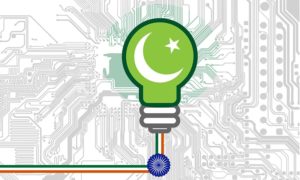 Even if some of the larger deals in 2015 and 2016 are excluded, these two years were quite promising, both In terms of the reported amount invested in startups, as well as the number of deals made with investors.
The amount of startup investment reported in 2017 was surpassed in just the first six months of the on-going calendar year, indicating that a recovery in investor appetite may just be in the offing.
Conclusively, with bleak macroeconomic conditions facing the country, micro-entrepreneurship is probably the best go-to strategy for young graduates looking to make a mark and add value to the economy.