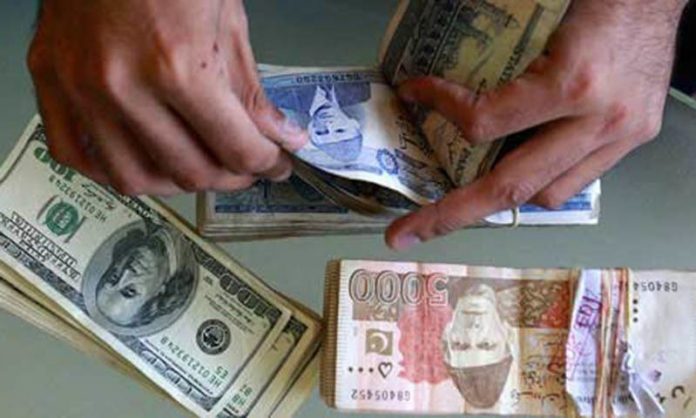 KARACHI: The rupee depreciated against the dollar by Rs0.82 on Friday, closing at Rs133.84 in the inter-bank market as Pakistan's talks with the IMF began for a bailout package.
The rupee shed a further Rs.082 or 0.61% from Thursday's close of Rs133.02 against the dollar, as it touched an intra-day low of Rs134.04 on back of the country's foreign exchange reserves plummeting to 4.5 years low of $7.67 billion, inadequate to provide import cover for even 1.5 months, reports Express Tribune.
The central bank had let the rupee depreciate to an all-time low of Rs133.85 against the greenback in the inter-bank market, as external financing requirements and unprecedented uncertainty had plagued the currency market before Pakistan officially approached the IMF for a bailout in early-October.
Consequently, the rupee had gained Rs1.92 on October 24th against the greenback in the inter-bank market, touching Rs132 on optimism of receiving a Saudi bailout package of $6 billion, however, since then the rupee has shed Rs1.81 or 1.37%.
In the open market, the rupee closed trading at Rs134 against the dollar according to currency dealers.