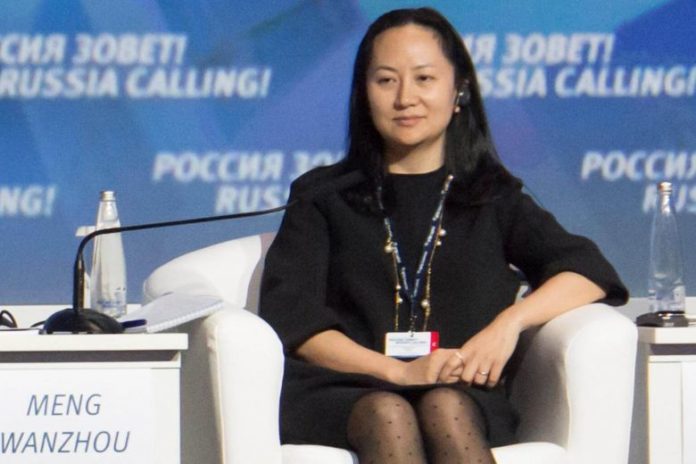 BEIJING: Chinese state media on Monday denounced the arrest of a top executive at tech giant Huawei, but did not link it to talks to resolve a trade dispute with the United States, an apparent effort not to undermine prospects for a deal.
Senior White House administration officials on Sunday insisted that Canada's arrest of Huawei Chief Financial Officer Meng Wanzhou on a US extradition request was solely a law enforcement matter that would not derail talks with China.
China's Foreign Ministry criticized what it called the US "unreasonable demand" on Canada to detain Meng while she was passing through Vancouver on Dec 1. But the commerce ministry, which is engaged in trade negotiations, has declined to comment on the matter.
"At present, it seems there has been a fragile adherence in China and the United States to not link the two," the influential Global Times newspaper said in a commentary.
In a separate commentary, the Global Times suggested that the United States would isolate itself from the world's digital economy if it shunned Huawei.
The China Daily newspaper said in an editorial on the arrest it hoped Canada would not "hold a candle while the devil does its dirty deeds".
But there was scant mention in state media of tension over Huawei issue bleeding into the trade talks, a possibility that had roiled global markets as investors worried it could torpedo attempts to ease trade tension.
Tu Xinquan, a trade expert at Beijing's University of International Business and Economics, said the commerce ministry had not mentioned the Huawei issue because it was focused on negotiations.
"The Chinese government is trying to de-link the two things," Tu said. "If you don't see any discussions in Chinese media, that's the intention of the government."
'PRIDE OF THE PEOPLE'
Meng, 46, faces US accusations that she misled multinational banks about Huawei's control of a company operating in Iran.
Her arrest was on the same day that US President Donald Trump met his Chinese counterpart, Xi Jinping, in Argentina to look for ways to resolve the escalating trade war.
The two sides agreed there to delay a planned Jan 1 US increase of tariffs to 25 per cent from 10 per cent on $200 billion worth of Chinese goods while they negotiate over China's huge bilateral trade surplus and US complaints that it steals technology.
Huawei, the world's largest supplier of telecommunications network equipment and second-biggest maker of smartphones, is at the cutting edge of fifth-generation (5G) mobile network technology.
Citing security concerns, the US government has taken a series of steps to block the company from some parts of the US market, which is widely perceived in China as an effort to hold the company back.
Huang Jing, a senior researcher at the Chinese think-tank the Pangoal Institution, said connecting the issues "would risk making it more difficult to achieve a compromise in the talks".
But Tu warned that public anger over Meng's arrest could eventually force Beijing's hand into measures that would endanger negotiations.
"If this thing continues, it could put the Chinese government in a very difficult situation. Huawei is the national pride of the Chinese people," Tu said.
In contrast to some of China's recent disputes with other countries, there has been little evidence of an organized campaign to stoke anti-US behaviour, or that consumers have begun to shun US goods in any volume due to the trade war.