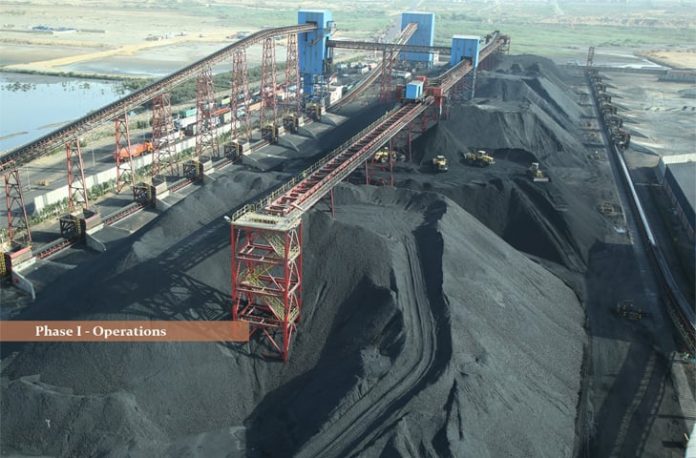 KARACHI: By 2020, Pakistan coal imports are projected to soar to 30 million tons a year by 2020 compared to the existing 20 million tons per year, according to CEO Pakistan International Bulk Terminal (PIBT), Shariq Siddiqui.
The expected surge in coal imports takes into account the planned expansion of cement manufacturers and coal-based power plants expected to come online in the next few years, reports The News.
According to Mr Siddiqui, cement manufacturers import about 8 million tons of coal annually, whilst 12 million tons was imported by power plants which include Port Qasim and Sahiwal Power plants.
The demand for cement manufacturers was projected to increase by 2.0 million tons, whilst coal-fired power plants would require 8 million tons by 2020.
PIBT CEO said it was the sole dirty bulk cargo terminal having a state-of-the-art mechanized system which has the capacity to manage 12 million tons per annum.
He added as imports soar, PIBT would be eying more expansion.
In July last year, the apex court enacted a complete ban on coal handling at Karachi Port and since then PIBT is solely managing commercial imports of coal and power plants have their own coal-import jetties.
Mr Siddiqui shared PIBT commenced operations in July 2017 and was currently incurring operational losses, but the planned expansion due to increasing demand would assist the company's balance sheet.
While elaborating regarding the terminal operations, PIBT CEO said it empties a 60,000 tons vessel in thirty-hours, which took approximately seven days at Karachi Port.
Consequently, this contributed to saving demurrages to shipping line and the imported, added Mr Siddiqui.
He highlighted the mechanized system in place at PIBT helped prevent wastage and environment hazards.
PIBT CEO said a suggestion had been sent to the Ministry of Railways for laying four-kilometre train tracks connecting the entity to Juma goth junction, which would assist in coal transportation.