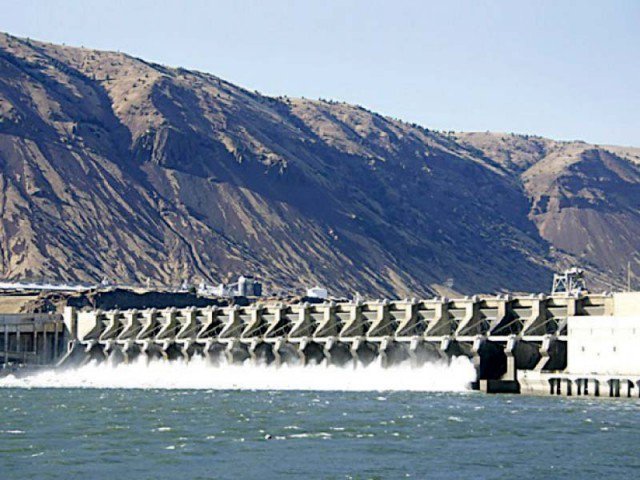 ISLAMABAD: Pakistan has suggested China to undertake an evaluation of Jhelum River cascade for ascertaining power generation promise of the cheapest electricity generation source.
This recommendation was put forth during the 8th Joint Cooperation Committee (JCC) meeting held last month in Beijing, in which the government told China in the next stage of energy cooperation, its aim was to utilize indigenous sources of energy, reports Express Tribune.
As per the minutes of the meeting, Pakistan recommended a cascade study for projects on the Jhelum river to be undertaken for extracting maximum benefit from Jhelum River flow by optimizing the cumulative operation of all cascade projects.
This marks the second time, the request of undertaking an evaluation of water cascades in Pakistan have been put forth at the JCC level.
Previously, in the sixth session of JCC held two years, both Pakistan and China had deliberated upon financing and developing the North Indus River Cascade, which holds the promise to generate 40,000-megawatt (MW) of hydroelectricity.
But progress got stalled due to differences over the financing modalities of the Diamer-Bhasha dam project.
The addition of new energy projects, especially hydroelectric projects seems to have been linked by China to a joint study in Pakistan's power market.
Founded on the joint study of the country's power market, both Beijing and Islamabad will deliberate about the 700MW Azad Pattan and 640MW Mahl hydropower projects at the 5th Expert Panel meeting, as per the JCC's decision.
Also, the JCC minutes indicate that hydropower projects put forth by provinces will also be considered for approval by the Expert panel and assessed by the energy joint group for addition in CPEC after the joint study of Pakistan's power market concludes.
The government has requested to axe the 1320MW Rahim Yar Khan imported-fuel power plant from the CPEC list and instead include Azad Pattan and Mahl hydropower projects in its place.
Moreover, China has recommended a study on optimization of the energy mix of Pakistan be conducted immediately as part of the joint study.
And both sides agreed to set up a joint panel under the Joint Energy Working Group and undertake bi-monthly formal and informal communications to timely address energy cooperated linked problems.
The financial close date of 1320MW SSRL Thar block-I project has been extended by Pakistan, however, its commissioning date will not be changed, as per the 8th JCC minutes.