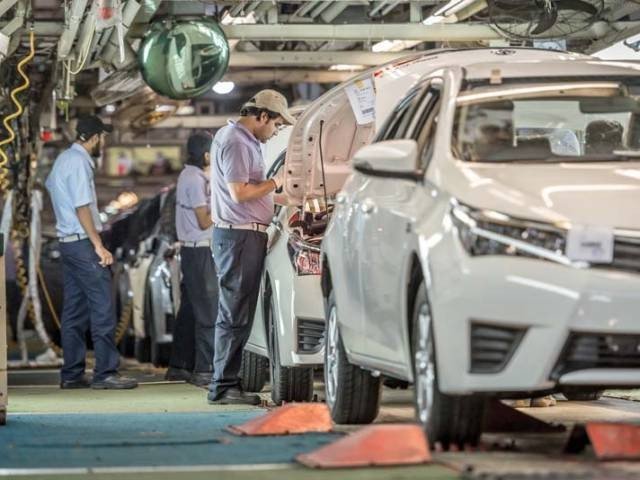 IMC chief urges govt to encourage local manufacturing of auto parts as it will generate employment and create a sustainable value chain in the sector
ISLAMABAD: Information and Broadcasting Minister Fawad Chaudhry visited Indus Motor Company and commended the company's efforts in promoting localisation, utilising domestic workforce and manufacturing numerous auto parts.
He also planted a tree to participate in IMC's Million Tree Drive and lauded the CSR initiatives of IMC, including the tree plantation drive and its contribution towards the dam fund.
"IMC is an engineering marvel and the government is committed to boosting the industry and supporting the auto sector to attract more investment," the minister said.
He was briefed on IMC's commitment towards "Make in Pakistan" slogan, as the company is developing a strong local engineering and vendor base. He was also briefed on IMC's contributions to the national exchequer, employment generation and transfer of technology. Challenges being faced by the sector were also highlighted and discussed on the occasion.
While briefing the minister on IMC and its various initiatives, CEO Ali Asghar Jamali said, "Through localisation, the domestic auto industry purchases almost Rs150 million worth of parts daily from local vendors, thereby, saving foreign exchange and creating countless job opportunities for the people of Pakistan. In our flagship brand, Toyota Corolla, 90pc parts are produced locally," Jamali added.
Lauding the government's efforts to boost the auto sector, he requested that the policy should encourage local manufacturing of parts as it would generate employment and create a sustainable value chain in the sector.