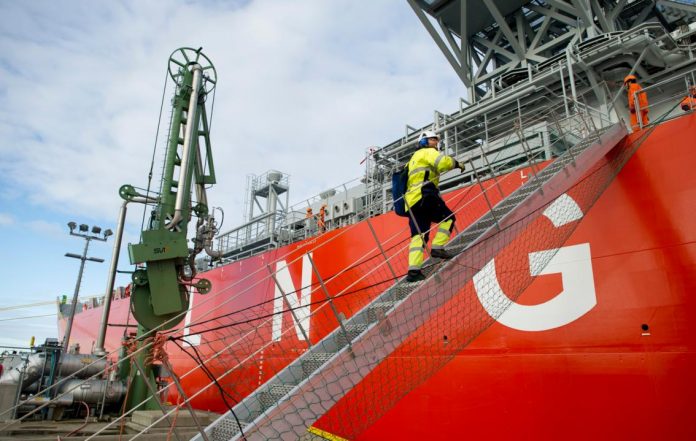 ISLAMABAD: The petroleum division has been directed by the Cabinet Committee on Energy (CCoE) to move ahead with a plan to import more liquefied natural gas (LNG) via short and long-term contracts in order to fully utilize the capacity of LNG terminals.
This will allow saving $40 million being currently wasted because of the under-utilization of LNG terminals, reports Express Tribune.
The country's second LNG terminal has been operating at half its slated capacity for the last several months, causing consumers to burden with an additional cost of $45 million in 2018 due to a failure of gas companies to fully utilize their capacity.
Currently, the country's two LNG terminals are running at full capacity of 1.2 billion cubic feet per day (bcfd), but their total capacity is about 1.4 bcfd.
CCoE has instructed the petroleum division to move forward with the development of the LNG infrastructure needed to transport additional LNG from Port Qasim to Pak Land.
Sui Southern Gas Company (SSGC) has been directed to build another 17-kilometre long pipeline to supply an additional 200 mmcfd gas and already has a pipeline capacity to carry 1.2 bcfd.
Also, Pakistan LNG Limited (PLL) has a dedicated terminal capacity of 600 mmcfd but has been operating on half its stated capacity.
The meeting was presided by the Finance Minister Asad Umar and officials said the petroleum division was directed to import more LNG in order to fully utilize the capacity of the second LNG terminal.
They added the government would have to ink long-term LNG agreements with the LNG producing countries to arrange load base of the commodity since the arrangement of spot purchase isn't sustainable.