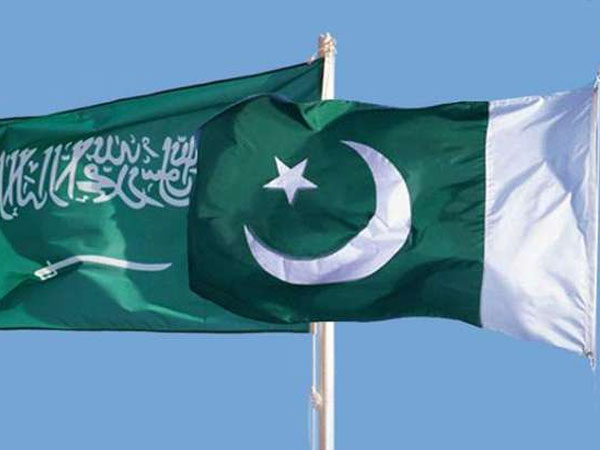 ISLAMABAD: Pakistan is set to officially recommend to Saudi Arabia for the commencement of a dialogue on preferential trade agreement (PTA) to boost bilateral investment and trade.
The recommendation is set to be put forth alongside other issues during the visit of Saudi Crown Prince Mohammad Bin Salman to Pakistan, reports Dawn.
The Saudi Crown Prince is set to arrive along with his entourage on February 16th which will be accompanied by a high-powered business delegation.
According to official sources, the PTA will envelop tariff and non-tariff barriers (NTBs) which will aid Pakistan in diversifying its export portfolio to Saudi Arabia.
There has been a complete stalemate since 2006 regarding negotiations on the proposed free trade agreement (FTA) with the Gulf Cooperation Council (GCC).
Till now, only two rounds of talks have been held regarding it and officials say this issue will be raised during the crown prince's visit.
In the past few years, Pakistan's bilateral trade with Saudi Arabia has declined from $5.08 billion in 2013-14 to $2.5 billion in 2016-17.
Pakistan's exports to Saudi Arabia are declining largely because of a fall in proceeds of rice, fruits, vegetable preparations, apparel, clothing and made-up materials of textile material.
Amongst the major export items to Saudi Arabia is rice, however, the commodity's market is being taken by other countries, especially India.
And the other issues to be discussed during the crown prince's visit include easing of procedures for a business visa and remove obstacles which presently involves multiple departments and takes around six weeks.
Also, Saudi Arabia has ratcheted up the business visa fee to Rs74,000 per person for attending any business activity and Islamabad will be seeking a fee waiver in this regard.
Moreover, Islamabad will also request to remove the ban on the export of shrimps to Saudi Arabia.
And it will request for a licence to be issued to State Life Insurance to do business in Saudi Arabia.
Other likely areas for investment with Saudi Arabia include the cattle farming, milk, fisheries, agro-industry projects and halal food sector.