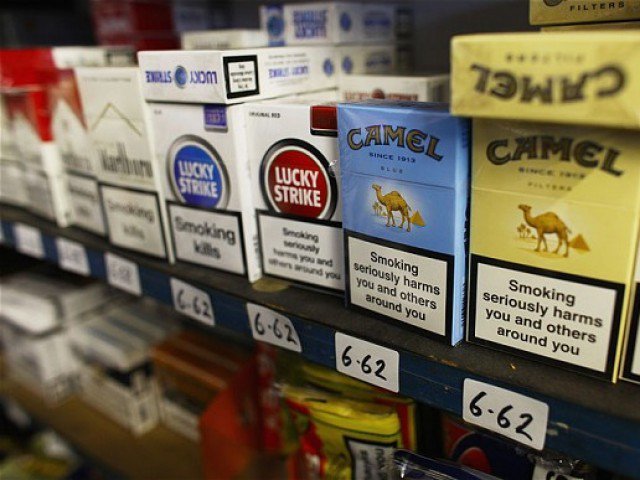 ISLAMABAD: The proposal to levy Sin Tax on the consumption of tobacco and beverages was rejected by the federal cabinet on Thursday because of administrative and legal hurdles in its enforcement.
On Thursday, the Ministry of National Health Services (MNHS) put forth the draft bill seeking approval to enact Rs10 federal health levy on a twenty pack of cigarettes and Rs1 on 250-millilitre sugar-sweetened beverage, reports Express Tribune.
Also, the cabinet gave go-ahead for the formation of an eleven-member board of Sarmaya-e-Pakistan Limited (SPL) company which has been established to reform state-owned enterprises (SOEs) incurring losses by segregating them from their parent industries.
And Federal Minister for Information, Fawad Chaudhary shared the cabinet didn't approve the health levy.
The recommendation of sin tax was put forth by MNHS for the financing of insurance scheme and fatal diseases programme of Prime Minister Imran Khan.
However, Finance Minister Asad Umar stated it wasn't relevant for any other ministry to make taxation proposals, as per those present in the meeting.
As per Rules of Business, it is the responsibility of the Revenue Division to recommend tax measures.
And there were worries that the decision to enact this levy via the Finance Bill may not survive courts' investigation.
Also, the enactment of a levy instead of a tax doesn't constitute part of the federal divisible pool being shared by provinces and the centre.
Moreover, there were worries that the provinces may raise constitutional opposition to collect the levy on health, which is a provincial subject under the 1973 constitution, said the officials.
The imposition of a levy on the tobacco sector will lead to a further decline in its revenues.