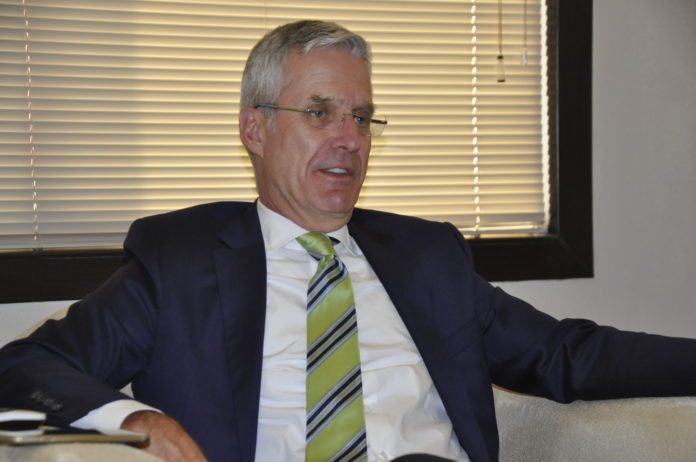 Richard Morin was issued a show-cause notice for breaching the employment contract by simultaneously operating his own wealth management company
Pakistan Stock Exchange (PSX) CEO Richard Morin has failed to explain his involvement as the board chairman of a foreign wealth management company, a private media outlet reported.
As per details, PSX had last month issued a show-cause notice to Morin for breaching the employment contract by simultaneously operating his own wealth management company. Morin was given 15 days to come up with an explanation, but he has yet to submit a reply to the notice.
Archer Wealth Management, a Montreal-based firm that identifies as "independent financial advisers," shows Morin as chairman of the board, CEO, chief compliance officer and portfolio manager.
Interestingly, the PSX CEO is still keeping his name and designations on the website of the Canadian company even after receiving the show-cause notice.
Commenting on the issue, Morin said, "It is a private matter on which I shall not comment."
It is pertinent to mention that Morin's remuneration, which is higher than the salaries drawn by the bourse's previous chiefs, is already a cause for concern for the investing public. There is also a general feeling that in his one and a half years in office, the first foreign head of the Pakistan bourse has fallen short of expectations. He was expected to bring in foreign investment, introduce new products and cross-listings and ensure technological transfer.
The issue came to light after former PSX official Sani-e-Mahmood Khan pointed it out to the PSX board. He is currently the CEO of private firm Securities Exchange Management Suite.
There are reports that Morin has been barred from travelling abroad by the PSX board to thwart any possible attempt to do personal business. In his place, the chairman of the board represents the PSX at overseas conferences.
According to market experts, PSX should have sent out a material information note on its website because the bourse is a listed company.
According to a corporate law expert, however, such a notice was not necessary because it is the board's internal matter.