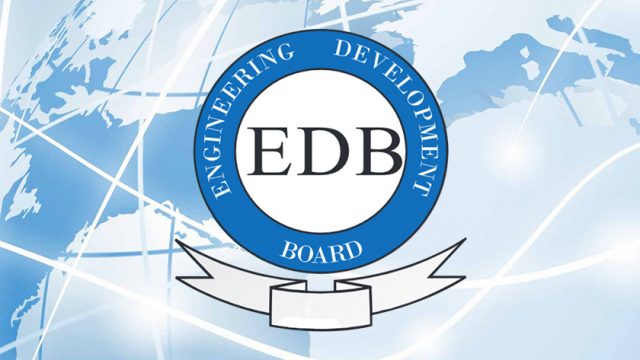 ISLAMABAD: Despite clear directions of Prime Minister Imran Khan, the Ministry of Industries and Production (MoI&P) has failed to appoint a chief executive officer (CEO) for the Engineering Development Board (EDB) allegedly owing to red-tapism, procedural complications and unnecessary rules.
Interestingly, the Establishment Division has not even advertised the post of EDB CEO during the past five months, showing the level of non-seriousness on the part of concerned quarters.
In February this year, the Board of Management of EDB was formed, which included six official members and 11 private members with Almas Hyder as its chairman. However, the new management, despite all efforts, could not succeed in appointing new CEO of the board owing to the alleged negligence on part of government organisations.
Sources said the ad for the appointment of the CEO has been blocked by the bureaucracy of the country, as "they don't want to allow the incumbent government to move fast".
The newly formed EDB's board has reportedly shown frustration over the inordinate delay in the appointment of CEO.
Currently, there are three general managers in the EDB. Mirza Nasir Baig, one of the general managers, has been looking after the EDB affairs since April 2017 as its CEO.
Apart from Baig, a junior officer looks after the charge of five key sections, including policy, tariff, administration, quality and coordination.
"The EDB is responsible for standards and tariff of sectors involved in the manufacturing, such as automobiles, machinery, steel, boilers etc." said an official. "It ensures that standards of products manufactured in the country are linked with the international standards, while the tariff department examines and determines the rates of various products including auto parts," the official added.
Sources revealed that the two remaining general managers are responsible for the development of sectors and businesses.
Meanwhile, Adviser to PM on Commerce Abdul Razzaq Dawood has said that the process for the appointment of CEO has been finalised and an advertisement in this regard would be released soon.
As per the sources, the Establishment Division has been the key barrier in the swift implementation of government directives/ decisions, as the division is sitting on a summary regarding the advertisement of CEO EDB's position.
The post of CEO EDB is MP-I grade and previously, a secretary or an additional secretary from the Ministry of Industries and Production had held this charge in the absence of CEO.
According to the ministry officials, delay in the appointment of a permanent CEO has led to underperformance of the board.