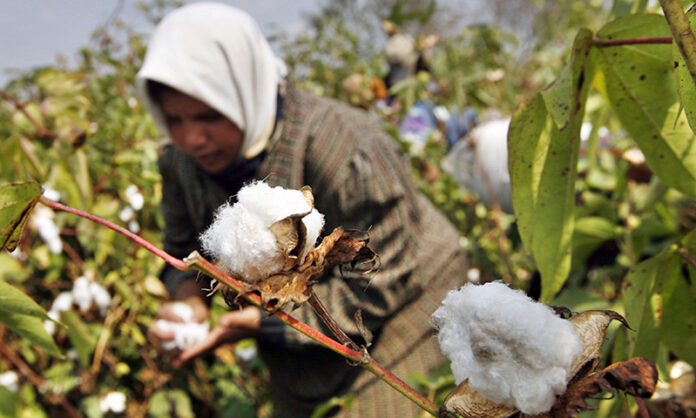 LAHORE: Sindh Agriculture Minister Muhammad Ismail Rahoo on Thursday assured the All Pakistan Textile Mills Association (APTMA) of his complete support in increasing the per-acre yield of cotton in the country.
He expressed these views during a meeting with the APTMA officials, led by its Punjab Chairman Adil Bashir, at the association's Lahore office.
During the meeting, it was highlighted that the introduction of modern farming techniques had become imperative for Pakistan to get a better yield of the cotton crop.
The agriculture minister said that the Sindh government was seeking support from international experts so that it could train the local farmers, adding that the provincial government was also seeking help in introducing new farming technologies that could enhance cotton production.
The APTMA leadership requested the Sindh government to invest heavily in the research of cotton and develop good quality seeds on war footings.
Rahoo further briefed the APTMA leadership on the Sindh government's precautionary measures against the attack of locusts. "The government is also working on introducing quality pesticides."
APTMA office bearers thanked the Sindh government for extending its support to the association's efforts in increasing cotton production in the country.
APTMA Punjab Chairman briefed the minister on the efforts undertaken to enhance the quality of cotton. "Due to the deteriorating quality of cotton in the country, the millers had to import the commodity. Pakistan can save billions of dollars in foreign exchange if good quality cotton is produced," he remarked.
During the meeting, APTMA also agreed to pay the cotton cess per bale, provided the funds were utilized completely for research purposes by the cotton research institutes and also based on their performance (in terms of research on cotton).
Talking to this scribe, APTMA Group Leader Gohar Ijaz said that APTMA would fully support cotton research as it was the only way forward to bring self-sufficiency in cotton.