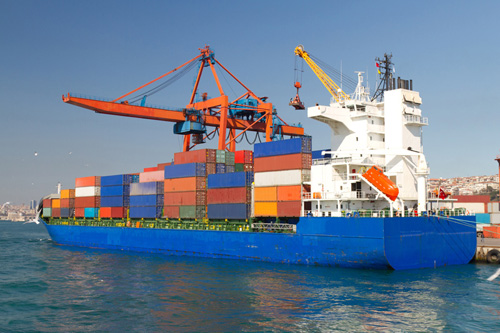 ISLAMABAD: The coronavirus-related demand and supply shocks had a severe impact on Pakistan's external trade, with the country witnessing a massive dip in exports during the last two months. 
According to the Economic Survey 2019-20, which was released on Thursday, the country's exports during the first eight months (July-Feb) of FY20 were better than most of its competitors despite a challenging external environment. 
During July-Feb FY20, exports were recorded at $15.6 billion as against the $15.1 billion in the same period last year. 
However, due to the Covid-19 outbreak, exports declined by 15pc MoM in March 2020 and by 47pc MoM in April 2020.
The exports in April 2020 were recorded at a mere $957 million.
On a cumulative basis, the country's exports during July-April FY20 clocked in at $18.4 billion, as compared to $19.2 billion during the same period last year, showing a decline of 3.9pc.
On the other hand, total imports during the period under review decreased by 16.2pc, from $45.4 billion last year to $38 billion. This was due to the imposition of 60pc regulatory duties on 570 luxury and non-essential imported goods to curtail the rising imports, depressed industrial demand, and lower prices of international commodities, particularly crude oil, LNG, coal, and metals.
The Economic Survey 2019-20 attributed the decline in exports to currency overvaluation, domestic energy crises, global market contraction, declining international commodity prices and competition crisis, especially between Pakistan and major export competitors.
Regarding the future economic outlook, the survey stated, "In the worst-case scenario, there will be a prolonged and severe phase of weak demand in Pakistan's major exports, while remittances may fall significantly due to layoffs of our workers abroad."
The survey further stated that global lockdown would lead the world to the worst economic recession. As quarantines and social distancing have been adopted to contain the spread of coronavirus, sectors like travel, hospitality, entertainment and tourism would remain under threat.
"With the anticipation that the pandemic would fade in the second half of 2020, the global economy is projected to grow by 5.8pc in 2021."