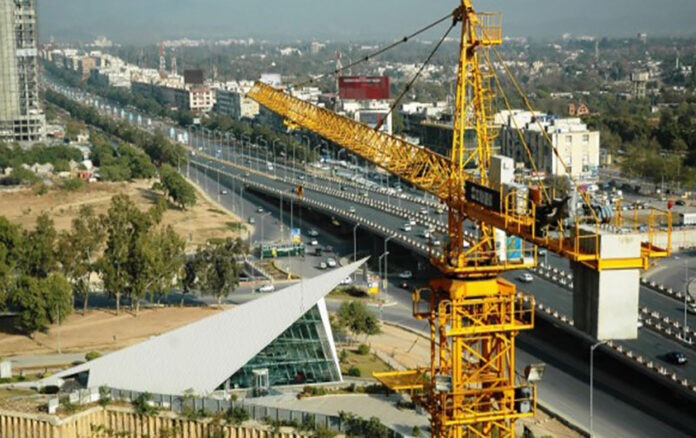 LAHORE: Fiscal constraints obstructing the recently announced Rs1.1 trillion development package for Karachi are reportedly going to be sorted with the private sector's assistance wherein the federal government will seek the former's help to cover its share of Rs736 billion.
According to media reports, Rs100 billion worth of projects from the budget would be funded by the Centre itself while the private sector is expected to cover the remaining costs as a shortage of fiscal space deters the Centre from financing the mega-project entirely through the development budget.
Planning Ministry sources have stated that additional financing requirements over a period of three years, 2020-23, would hit Rs347 billion even after the Supreme Court (SC) and private sector's aid if the federal government decides to fund the majority of the Rs736 billion projects from the budget, particularly the Karachi Circular Railway.
For this reason, media reports claim that the government had decided to utilise three financing modes; the Public Sector Development Programme (PSDP), the Supreme Court funds and Public-Private Partnership (PPP).
It is pertinent to mention here that Prime Minister (PM) Imran Khan on Saturday had announced a 'historic' Rs1,100 billion financial package for the execution of a transformation plan meant to address the city's issues and developmental requirements.
Earlier on Monday, the Planning Ministry confirmed that federally-financed projects would be given a share of Rs736 billion, while the remaining Rs375 billion would be provided by the Sindh government.
Of the Rs736 billion, the ministry said that the government "plans to request the Supreme Court of Pakistan to allow the use" of part of a settlement fund (up to Rs125 billion) of a real estate developer, "expected to be available during the three year period of package".
So far, Rs62 billion had been deposited in the Supreme Court. Hence the funding estimated to be arranged by the federal government is Rs611 billion, said the planning ministry.
The federal government has committed to undertake Rs46 billion Greater Karachi Water Supply Project (K-4), Rs300 billion Karachi Circular Railway (KCR), Rs131 billion Railway Freight Corridor, Rs5 billion Green Line Bus Rapid Transit besides Rs254 billion for the rehabilitation of river, nullahs and storm-water drains and the resettlement of affected people, according to the ministry.