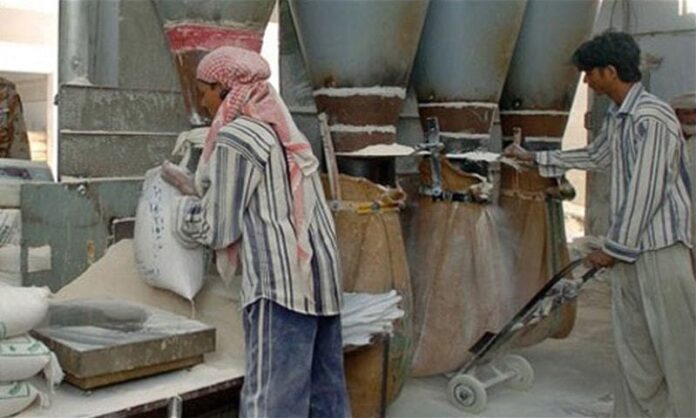 PESHAWAR: Khyber Pakhtunkhwa (KP) Pakistan Flour Mills Association (PFMA) has demanded the provincial government to ensure that flour mills are provided with the allocated wheat quota if the provincial government is serious in providing cheap flour.
The association said that flour prices continue to rise as mills are not getting their wheat quota in any province.
PFMA Chairman Muhammad Naeem Butt told Profit that the government was currently supplying 3,000 tonnes of wheat to the mills daily, due to which only 20 per cent population of the province could get flour on government stipulated prices.
Butt further said that if the government is serious about providing cheap flour to the people then the supply of 12,000 tonnes of wheat per day should be supplied to the mills.
He said that mill owners are being forced to buy wheat from the private sector at a cost of Rs5, 800 per sack due to which the price of a 20 kg flour bag has exceeded Rs1,300 in the province.
"At present, the province's 80 per cent demand is being fulfilled by the private sector due to which flour price has increased in the market," he added.
He said that he has requested the provincial government to issue the quota for at least 50 per cent of the population taking the provincial poverty ratio under consideration.
He further said that flour mills across the province have been issued strict instructions to issue quotas to the government-appointed dealers in a timely manner.
The PFMA chairman said that the association has issued the instructions to improve the quality of their flour, supply the full quantity, and to cooperate with the government for ensuring supply in the market.
He said that in case of any complaint of irregularity by any mill, the association would take stern action.