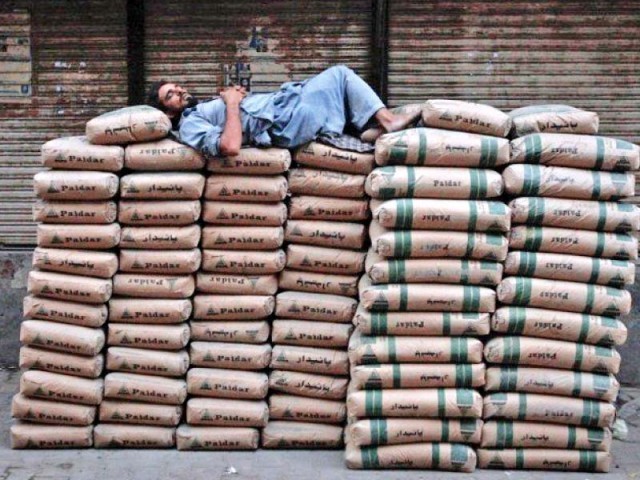 LAHORE
The cement prices in the Northern region of the country have come off by Rs 10-25 per bag to an average of Rs 525 per bag. In the Southern region, however, they remain intact at an average of Rs 583 per bag.
Market sources believe the current price levels in North are sustainable, keeping in view the local demand growth of 8 per cent along with the time lag in upcoming expansions as compared to the Southern region.
Soft patch in the Southern region prices, however, cannot be ruled out in the near-term, where 5.15 million tonnes additional capacity is slated to be online by 3rd quarter of fiscal 2018.
They highlighted that earnings' estimates have already built-in softness in prices over the next three years by about Rs 15-25 per bag.
The sensitivity earnings' analysis, assumes prices to come-off further by 5-7 per cent for both Northern at Rs 500 per bag and South region at Rs 540 per bag.
Market sources confirmed to Pakistan Today that for Northern region, this was the second consecutive increase in cement prices within past two months. They said that cumulative increase was around 8 to 10 per cent.
The new price range for Southern region soars around Rs 565 to 610 per 50 kg bag, while for the Northern region the price range is Rs 530 to 555 per bag.
Recalling, the sources said that the first such price increase which was made in early June this year, and which merely recovered the cement prices, had earlier slipped from Rs 520-540 per bag to Rs 470-500 per bag.
The second increase enacted will allow cement makers to pass on the impact of the increase in FED and most of the increase in coal and gas prices to end consumers. Moreover, sources told that Lucky Cement, the largest cement manufacturer by market share and second largest by capacity, did not increase prices so far in both the regions. Nevertheless, they believe the digression from industry's pricing discipline would prove to be temporary.
While clouds of political uncertainty have continued to hamper investors' mood and market returns, cement sector, in particular, has received major battering in past two months.
They were of the view that second round of increase in prices would bode well for margins of cement companies in both Northern and South region, creating an impact that could be witnessed in the first quarter of fiscal 2018.
They believe that by the end June 2018, results would be establishing another remarkable year for the cement sector where the industry dispatches will grow by 6 per cent to 41.24 million tonnes compared to double-digit growth of 10 per cent in last fiscal year
Local cement sales remained buoyant during the year with 11 per cent growth while exports are expected to close the year down 22 per cent to 4.57 million tonnes. The sources said that industry's utilisation levels peaked beyond 100 per cent during the year to close at an average utilisation level of 89 per cent.
Likewise, the PSDP disbursements for the year stood at Rs 44 billion that of 93 per cent of the budgeted target of Rs 800 billion, which was slightly higher than 90 per cent of the budgeted disbursements made in fiscal 2016.