From the original generation of Pakistanis, Avari was a shrewd businessman and a faithful community leader. But what does the Pakistan he leaves behind look like?
ISLAMABAD: The 'crucial' talks between Pakistan and the International Monetary Fund (IMF) will start from Tuesday, as the IMF team under the supervision of...
ISLAMABAD: The National Electric Power Regulatory Authority (NEPRA) is scheduled to conduct a public hearing on January 31, 2023, on a request submitted by K-Electric (KE) for a reduction...
ISLAMABAD: The steel industry in Pakistan finds itself stuck in a state of extreme distress as the State Bank of Pakistan (SBP) continues to fail in opening letters of...
Who won and was it worth it? An account of how the Dar-peg got removed in a week

Treat your Ferrero Rochers the way you do your oil imports. Let them be imported indiscriminately and forget this...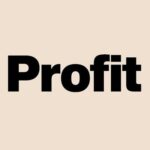 In the next decade, something monumental will happen. Somewhere either in a noisy Lahore suburb, a quiet village in...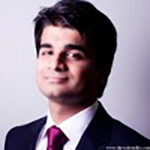 The sovereign remains the biggest borrower in the country, making up more than 70 percent of all banking assets, either borrowing...
We take a look at Punjab's caretaker CM, who is a bit of an innovator when it comes to Pakistan's news media industry.
With the central bank finally issuing NOCs for setting up digital banks, Profit looks at the contenders and their intentions
In the latest turn in the Chakri real estate saga, the people behind Blue World City have acquired a television channel. But why?
The government doesn't want you eating chicken. Here's all you need to know
Already punch-drunk from censorship and changing times, a large crack has appeared within the print media industry over the most important issue there is — money
The obsession with real estate as an asset class is unhealthy for the economy; here is what investors should do instead
Gas shortages have forced disconnections for industry while refineries closures are looming around the country due to rising furnace oil stocks that the power sector is not lifting. This winter finds the country in an unusually sharp fuel supply crisis. All this was foreseen when tenders for winter LNG cargoes failed and refiners were warning for months of forced closures if their inventories continue mounting. Profit brings you a close look at the unfolding crisis.
This year's mango saga should stand as a warning - climate change is real and it is urgent
The rupture in relations between Pakistan and the UAE is bad – both for the country's citizens and for the government – but it can also be an opportunity for Pakistanis to finally stop using Dubai as a financial haven