From the original generation of Pakistanis, Avari was a shrewd businessman and a faithful community leader. But what does the Pakistan he leaves behind look like?
LAHORE: Despite a tense start to the morning in Pakistan's foreign currency market, the dollar rate in Pakistan defied expectations and managed not to...
ISLAMABAD: The US Dollar starts from where it left off yesterday. At the closing time, the State Bank reported the interbank exchange rate of dollars to be at Rs....
ISLAMABAD: On Monday, a catastrophic failure in the national grid caused the worst electrical outage in months across the country, crippling life and spotlighting the country's ageing energy infrastructure....
Who won and was it worth it? An account of how the Dar-peg got removed in a week

Treat your Ferrero Rochers the way you do your oil imports. Let them be imported indiscriminately and forget this...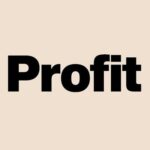 In the next decade, something monumental will happen. Somewhere either in a noisy Lahore suburb, a quiet village in...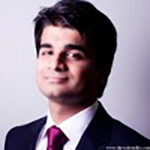 The sovereign remains the biggest borrower in the country, making up more than 70 percent of all banking assets, either borrowing...
We take a look at Punjab's caretaker CM, who is a bit of an innovator when it comes to Pakistan's news media industry.
With the central bank finally issuing NOCs for setting up digital banks, Profit looks at the contenders and their intentions
In the latest turn in the Chakri real estate saga, the people behind Blue World City have acquired a television channel. But why?
The government doesn't want you eating chicken. Here's all you need to know
Already punch-drunk from censorship and changing times, a large crack has appeared within the print media industry over the most important issue there is — money
Trying to control the exchange rate has been one of Pakistan's biggest macroeconomic policy blunders since Partition. Will the Imran Khan Administration break the cycle, or will they fall prey to their baser instincts?
Writing an obituary for QR codes might be jumping the gun
The implementation of a new revenue sharing model has the hopes of the franchises up. But do some of them even want to run it like a business?
Profit explains what private equity is, and talks to some of the major stakeholders about the future