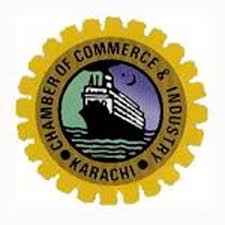 KARACHI
The Karachi Chamber of Commerce and Industry (KCCI) and Mauritius Chamber of Commerce and Industry (MCCI) have signed a Memorandum of Understanding, according to which both chambers have agreed to develop a number of actions, aimed at strengthening bilateral trade, and relationships, between Pakistan and Mauritius.
The MoU, which was initially inked by MCCI President Azim Currimjee in Port Louis Mauritius in presence of Charge d' Affaires of Pakistan's High Commission in Mauritius Zahid Ahmed Khan Jatoi, was subsequently brought to Karachi by MCCI Board Member Shehzad Abdullah Ahmed, so that it could officially be inked by KCCI President Shamim Ahmed Firpo, who formally signed the MoU at a simple yet impressive ceremony held at Karachi chamber in presence of Honorary Consul of Republic of Mauritius Sohail Suleman, Senior Vice President Asif Nisar, KCCI Vice President Younus Soomro and Managing Committee members.
According to the MoU, KCCI and MCCI have agreed to initiate the establishment of friendly and cordial relations through increased cooperation among industrialists, businessmen and entrepreneurs of the two chambers.
They will also recognise the possibilities of growth, development and promotion of bilateral trade, investment and tourism, besides appreciating the scope of further expansion of bilateral trade relations within the framework of laws and regulations prevalent in the two countries.
Speaking on the occasion, Yasin Suleman termed the signing of MoU between KCCI and MCCI as the first step in the right direction which will pave way for more such initiatives, resulting in enhanced trade between the two countries.
Abdullah Ahmed, who is also the president of Pakistan Mauritius Joint Business Council, in his remarks, said that although Mauritius itself was a small country, it was the gateway to 47 countries in Africa which can easily be accessed by the business and industrial community of Karachi via Mauritius.
Earlier, Ahmed Firpo stated that although Pakistan and Mauritius have been enjoying decades old relation, the existing trade volume was not depicting the same which was the basic reason why Karachi chamber was keen to have a MoU with Mauritian chamber.
He was of the view that the declining trade has to be tackled through collective efforts and more interaction between the business communities of the two countries, which is the only way forward.
Shamim Firpo said that China Pakistan Economic Corridor (CPEC) has opened up abundant lucrative opportunities not just for the business and industrial community of Pakistan but also for the rest of the world including Mauritian businessmen and industrialists who can surely benefit either by investing or undertaking joint ventures.