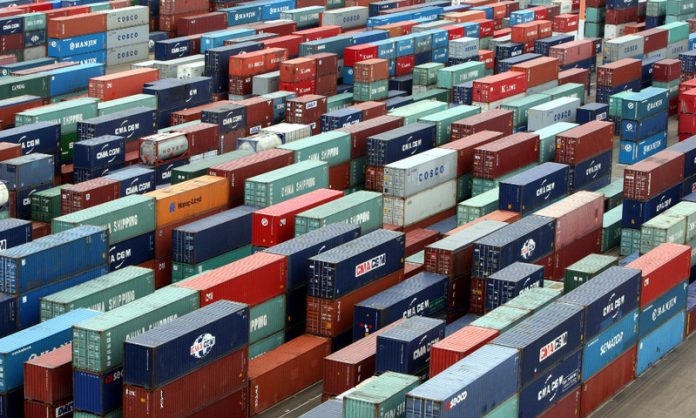 LAHORE: The government is bidding to boost exports by 10 per cent during financial year (FY) 2017-18 by offering tax breaks to businesses and suspend a three-year fall in exports besides reining in rising current account and trade deficits.
In an interview to Bloomberg, Commerce Secretary Mohammad Younas Dagha claimed imports will fall by over $2 billion after imposition of regulatory duties on 700 items in October on luxury goods, which include cars, nail polish and other items.
Earlier this year, the PML-N government announced a Rs180 billion rescue package for the ailing textile sector for reviving exports by offering tax breaks and incentives to explore and enter new regions.
China is among Pakistan's biggest investors, but it also contributes a sizable chunk to the country's rising trade deficit. It comes on back of projects linked to $55 billion China-Pakistan Economic Corridor (CPEC) that resulted in a massive inflow of machinery and goods for power sector and other infrastructural projects.
CPEC has caused Pakistan's import bill to balloon and foreign exchange reserves have fallen as elections loom next year and political uncertainty doesn't seem to be fading.
Pakistan's exports touched its lowest ebb in seven years during the last financial year 2016-17, reported Bloomberg.
Dagha said, "We are now in a phase every developing country has to pass when you have to suddenly import a lot of machinery, equipment for your growing economy." "This is the period we have to negotiate in a way that it doesn't hurt the economy as far as the external sector is concerned.''
With interest rates at an all-time low in more than four decades, Pakistan's steel, electronics, automobile industries and cement sectors have thrived beside surplus being produced by sugar and fertilizer entities, which will be exported this FY said Dagha.
Dagha added that the initiation of Special Economic Zones with Chinese investment would help in reducing Pakistan's trade gap.