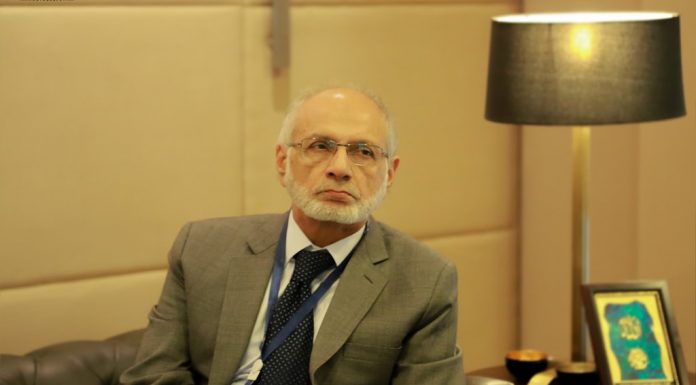 KARACHI: The newly constituted Board of Directors of Pakistan Stock Exchange Limited (PSX) held its first meeting on May 15, where Husain Lawai was unanimously elected as the chairman of the Board.
Lawai, was recently appointed as an independent director on the PSX Board for a term of three years, with the approval of the Securities and Exchange Commission of Pakistan (SECP) in terms of Securities Exchanges (Licensing and Operations) Regulations, 2016.
Husain Lawai is a seasoned banker having vast experience in the banking and financial services industry. Presently, he is the chief executive of the Institute of Bankers Pakistan and also the Summit Bank Limited Vice Chairman. In addition, he is on the boards of Pakistan Institute of Corporate Governance, GlaxoSmithKline Pakistan Limited, Wyeth Pakistan Limited and Searle Company Limited.
In the past, Lawai has remained the chairman of Central Depository Company of Pakistan Limited and has also served on the boards of Pakistan International Airlines Corporation, State Life Insurance Corporation of Pakistan and Sanofi-Aventis Pakistan Limited.
On the banking side, he was the first president and CEO of MCB Bank Limited for six years after its privatisation in 1991. Later on, he served as the president and CEO of Summit Bank Limited from 2008 till his retirement in 2016.
He is credited with being a key enabler of the local Islamic banking system through the formation of Faysal Islamic Bank (now known as Faysal Bank Limited), the first Islamic Shariah compliant Bank of Pakistan and regional general manager of Emirates NBD Bank, for Pakistan and Far East.
He was also served as a director of Security Investment and Finance Limited UK and advisor to several UK and European based banks.
A staunch promoter of education, he is also a member of Board of Governors of Karachi Grammar School and he served on the Board of Governors of the Virtual University of Pakistan. On social welfare front, he assumed the office of Regional Vice President of World Memon Organization (WMO) for Pakistan for three years beginning from October 2017.