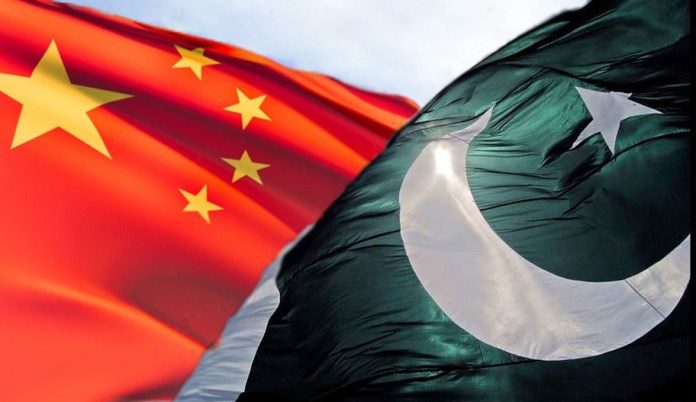 ISLAMABAD
Federation of Pakistan Chambers of Commerce & Industry (FPCCI) Regional Chairman on Horticulture Exports Ahmad Jawad has said China Pakistan Economic Corridor (CPEC) provides Pakistan with a godsend to enhance its agriculture exports to China.
"China is the world's largest importer of agricultural products and we have to grab our due share through the revisit of FTA between two countries which is mandatory for us," he said in a statement issued here Friday.
Jawad said that in 2015, China imported $ 160 billion worth of agricultural products. However, Pakistan's share in these exports was minuscule – less than half a percentage point – despite having a large agrarian base and a shared border with China.
With a population of 1.3 billion people, China consumes almost $ 1 trillion worth of food every year, he said and added that with increased urbanisation and rising incomes, Chinese consumption patterns are also changing, and demand for high quality imported food items is growing at a pace much faster than population growth.
He said the domestic consumption is expected to grow by another $ 500 billion in the next 10 years.
According to FPCCI official, it takes about one acre of arable land to feed an average US consumer. With present population, China only has about 0.2 acres per citizen, which is going to be far short of future requirements, considering the evolving demand.
He said the world is therefore keenly focusing on China, with international conglomerates and food giants making long-term China plans.
They expect the country is going to be the biggest growth driver in future.
Similarly, China, the world's largest importer of vegetables, gets 50 of these imports from the US and Brazil.
"In the world of international trade, shorter distances can provide a strategic advantage through lower transportation costs. But for perishable items like food, such proximity can translate into yet another edge. During transit over long distances, food items face a higher risk of spoilage and contamination," it was added.
Because of this, the not only additional cost is incurred for preservation and packaging but often exporters have to make use of extra pesticides to increase shelf-life of food.
"Pakistan, being China's neighbour, therefore enjoys a unique advantage and CPEC provides an unprecedented opportunity to capitalise on that."
Jawad further mentioned agricultural development is one of the seven areas of cooperation under CPEC, wherein China is specifically interested to explore areas like cotton productivity, efficient irrigation and post-harvest infrastructure along the CPEC route.
The private sector and agri-entrepreneurs should become the trailblazer and start exploring viable market opportunities in the Chinese