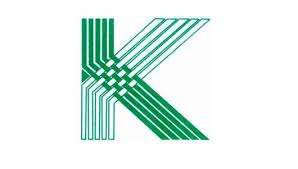 Karachi: In a notification sent to the bourse on Thursday, Kohinoor Textile Mills Limited (KTML) announced its annual financial results for the year 2016-17 ended 30th of June.
The company reported an increase in revenues of 8.18pc to touch Rs17.4b compared to Rs16.088b in same period last year (SPLY). Gross profit declined by 17.74pc to touch Rs2.581m for FY 2016-17 compared to Rs3.039m in SPLY.
Administrative expenses went up by 14pc to touch Rs0.460m for FY 2016-17 compared to Rs0.401m in SPLY. Other expenses declined by 20.64pc to touch Rs0.137m for FY 2016-17 compared to Rs0.166m in SPLY.
Other income recorded an increase of 38.13pc to reach Rs1.725m for FY 2016-17 compared to Rs1.067m in SPLY. Finance cost registered a decline of 26pc for FY 2016-17 to touch Rs0.267m for FY 2016-17 compared to Rs0.337m in SPLY.
Net profit for the year registered a rise of 9.33pc to touch Rs2.351m for FY 2016-17 compared to Rs2.132m in SPLY.
KTML reported earnings per share of Rs8.33 for FY 2016-17, registering a rise of 10pc compared to Rs7.55 in SPLY.
It also announced a final cash dividend of Rs1.50 per share and KTML's share price rose by 31pc to touch Rs105.13 in comparison to Rs80.03 in SPLY.
At the time of filing this report, KTML shares were trading at Rs92.0 per share, down Rs0.01 from its close on Wednesday. The KSE-100 index was trading at 42,328.69 points, up 18.57 points at half past noon.