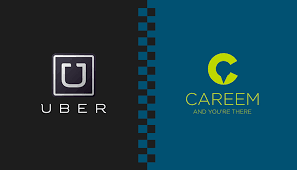 The Punjab govt has passed a ruling against mobile taxi app services, Uber, Careem and A-One taxi services. They have been declared illegal as the companies are using private cars for services thereby rendering huge losses to the provincial government. In addition, the cars in service for taxi use do not have the mandatory car fitness certificate and route permit.
The notification also mentioned that security clearance of drivers is not sought from concerned authorities hence a strict action will be taken against the mentioned companies.
The internationally renowned taxi app services had quickly gained momentum and have challenged the conventional taxi services in the country and other public transport means. The ban may mean huge losses to the concerned companies and inconvenience for the locals.
The ban had been originally imposed in Lahore but the process has been started to extend it in Karachi.The Secretary Transport Sindh told in a statement that a letter to Careem had been issued five times to bring the services under "mandatory legal permit" but the company ignored all notices. Hence, action needed to be taken to ban the app service. Also, an action had been initiated against Uber to bring the app within "official compliance".